her dream job
Heavy Equipment a Natural Fit for Inuk Woman at Baffinland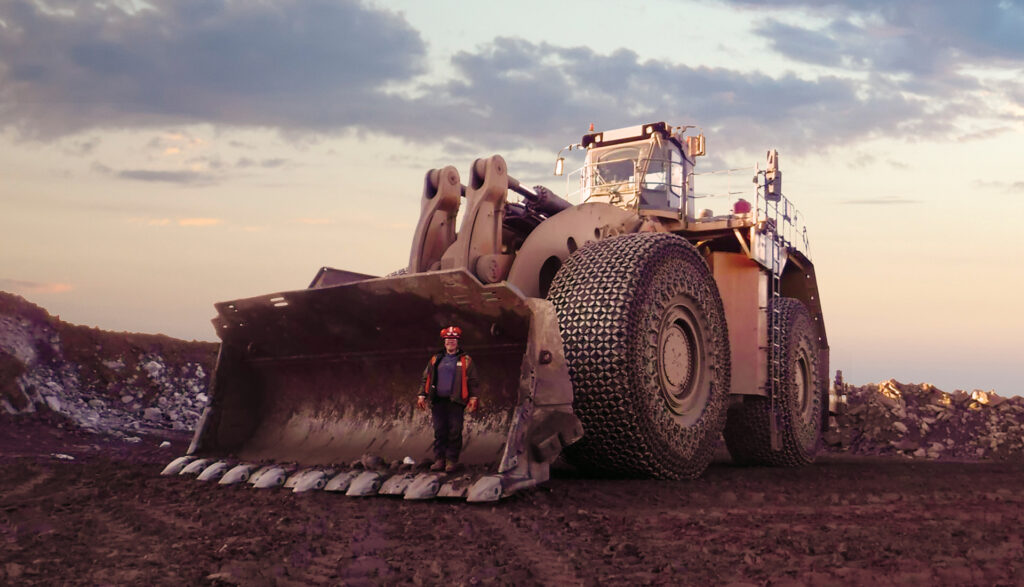 "I feel no different from anybody else"
By Meagan Gillmore
Growing up in Clyde River, Cynthia Panipak was fascinated by loaders. "Whenever it was around our place, clearing snow, I'd be looking out the window watching, saying 'Wow,'" the 35-year-old shovel and loader operator at Baffinland's Mary River iron ore mine remembered.
It makes sense she would describe her work as "her dream job." Panipak started with Baffinland in 2013. She came to the company after five years as a seasonal truck driver.
Baffinland offered year-round employment. She spends her two weeks between shifts in Clyde River, mainly hunting and fishing.
There's "no time" for travel, she said. In early 2019, Panipak made history when she was trained to operate the Caterpillar 994K, the largest wheel loader the company makes. "I was like a kid in a candy store," she laughed, remembering her response when her supervisors said she was going to be trained to operate the machine. "It was awesome."
Panipak is trained to operate every piece of large equipment on the site. She began working on the rock truck; she now mainly works on loaders. (She sometimes operates shovels, too.) The 994K loader has a 1,739 horsepower engine. The standard model carries
 40.8 tonnes per pass; the high lift model moves 38.1 tonnes per pass. "It's got some power," Panipak says. "It moves a lot of (material) at one time." She admitted she was a little intimidated by the height of the machine at first, but after two or three rotations working on it, she became comfortable. Panipak finds it difficult to describe what it feels like to control such a powerful machine. "It just feels natural to me," she said. It might be natural to her, but her accomplishment as an operator of the machine is rare. Less than five of these loaders operate worldwide; Baffinland boasts the only one in Canada. More specifically, Panipak is the only female Inuk qualified to operate one.
Panipak, however, remains focused on doing a good job and operating the machines safely, not on raking up any historic designations. She's the only female operator on her crew; the rest are all men. She declines to comment on if she thinks the widely held belief that women operate large equipment more gently and safely than men is true.
"I feel no different from anybody else," she said when asked about how she feels about being the only female Inuk behind the wheel of such a large machine.
Panipak wouldn't mind sharing the responsibility. She responded immediately when asked if she would like to train other Inuit women for a similar role: "If I had the opportunity, I certainly would."Panipak knows success is possible for anyone – regardless of their gender or cultural background.
"Anything is possible if you put your mind to it," she said. MN