Profile: Igloo Building
A Family Business, Worldwide Reach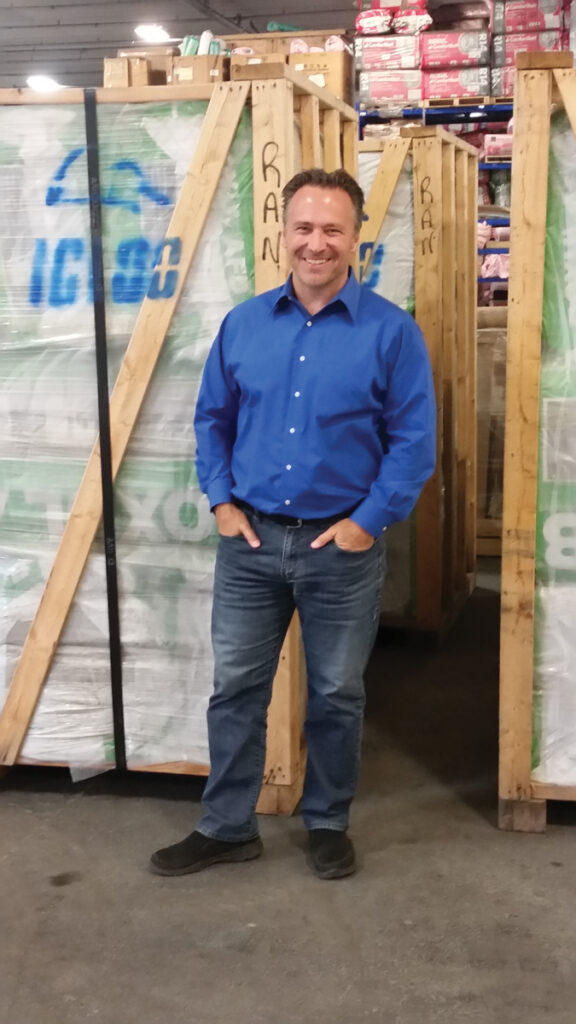 By Alayna Ward
Having handled supply contracts for construction projects across Northern Canada as well as China, Europe, Japan, Korea, Russia, Saudi Arabia, Siberia and the United States – there isn't much the Igloo Building Supplies Group can't deliver to its clients.
"We're like a general store for the North and beyond," jokes Steve Gravel, Director of Business Development and Operations for Igloo Building Supplies Group Ltd.
Known as experts in logistics, manufacturing and construction, Igloo is a one-stop shop that not only supplies building materials, they also provide a vast array of other products and use their expert logistical knowledge to make it headache-free for the client by handling all of the packaging, shipping and delivery details.
With its roots in Hay River, Northwest Territories, Igloo Building Supplies was born when Don Stewart saw a need for a hardware and lumber store to serve the North. Igloo quickly became the company people could rely on to delivery any order, anywhere, and on time. Expanding south seemed like a natural fit and in 1984, so Igloo established an Edmonton office. Today, Don's son Barry now owns the company, which has become Edmonton's largest supplier of building materials, with operations in Yellowknife and Montreal.
Igloo knows what it takes to stay in business for more than six decades and to keep getting stronger: have good staff, stay accountable and always keep building trust.
"Igloo has always been defined by having incredible employees and many are experts in logistics and construction who have been with the company for 10, 20 years or more. We're accountable and we understand the impact mistakes can have," says Gravel.
"In the North, the environment is harsher and mistakes are amplified. We always try to go the extra mile for our clients and they've come to trust our word and our work."
Igloo didn't come by their excellent reputation by accident. With a four-month sealift schedule, the company works diligently to ensure orders are accurate and on time.
"We're the company people trust to deliver orders anywhere, anytime," notes Gravel. "We have expertise in construction so we know the process of what goes into building in the North, and we offer competitive pricing as part of the largest buying group in Canada in terms of building supplies. We have a turnkey service and not many other companies offer materials, packaging and freight all in one package."
In a constantly evolving business world and economy, Igloo Building also continues to creatively evolve. Gravel refers to it as the "3 Ps" – Profitability derives from Planning and Progress.
"We are always looking at ways to streamline our processes internally, to review everything for accuracy and to track progress of orders and ensure all of the logistics are taken care of so clients don't have to worry. And we take pride in being able to source just about anything, at competitive prices, which is why we're going to continue to serve our customers and be in business for a long time.