New High School in the Works for Igloolik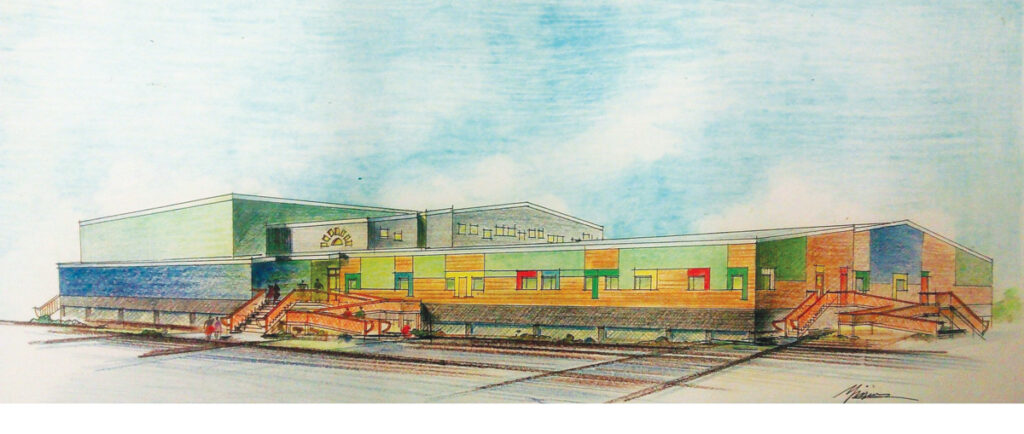 Students in Igloolik will soon be getting a new high school with materials for the build arriving on the 2016 sealift and June 2018 the target for completion.
Designed by Accutech Engineering on behalf of Government of Nunavut Department of Community and Government Services and Department of Education, the contractor now doing the work is FCNQ Construction.
"There's no such thing as a cookie-cutter project in Nunavut," said Dan Nenadov, mechanical engineer in training and project manager for the design of the new school. "The floor plans might be similar but every aspect is unique from the foundation on up."
The design of the new school started with meetings in the community; lots of meetings.
"We met with the local hamlet people and the District Education Authority to identify their particular needs," said Brent Wall, Accutech President and CEO.
In Igloolik, the new school needed to include two special rooms with very different purposes: One for drying sealskins and the other for storing musical instruments. Those two needs require very different solutions when it comes to heat, humidity and ventilation.
Other needs determined through the process included an overall area of 3,311m2 for the main school plus a 320m2 service building containing boilers, water tanks, sewage tanks, electrical distribution equipment. The size was driven by the need to accommodate 229 students and 24 daycare spots.
It will feature six standard classrooms, science room, library, home studies room, engine repair garage, woodworking shop, two multipurpose classrooms, gymnasium, and a weight lifting room. Other design features include a spacious atrium, and a jewelry making studio.
"It will truly become the heart of the community in so many ways," said Wall.