From rotary phones to iPhones, NorthwesTel upgrades to keep pace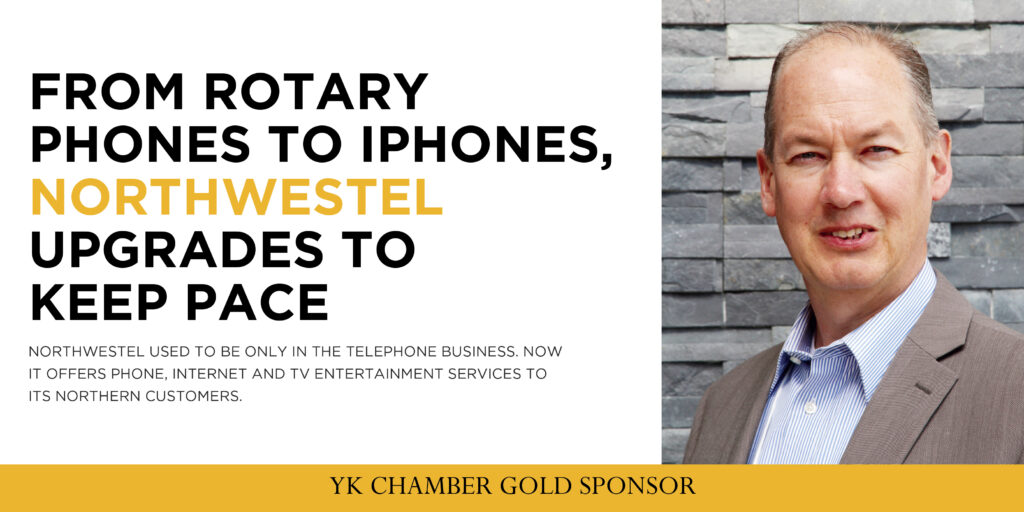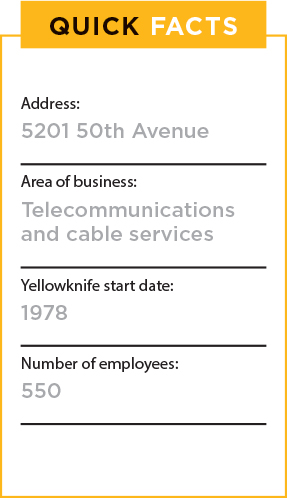 Arguably one of the best-known brands in the North is telecommunications provider NorthwesTel Inc., which provides phone, internet and television services in the Yukon, NWT, Nunavut and northern British Columbia.
The company certainly thinks big, describing itself as covering, "…the largest operating area of any telecommunications company in the western hemisphere." Not only is the geography vast, it is a tough and arduous territory to work in, according to president and chief executive officer Paul Flaherty, writing in the company's most recent annual report: "We operate in 96 communities located across four million square kilometers of mountains, tundra and forest that are exposed to some of the most extreme weather conditions found on earth."
A rapidly changing high-tech market sector means NorthwesTel must be constantly upgrading its equipment and services. Currently, the company is in the middle of a $233 million modernization program that had, among other things, upgraded wireless service in small communities like Enterprise, Fort Simpson and Sachs Harbour. Now, all of these places can use the latest mobile devices on a faster network.
The program is also benefiting Yellowknife, which has, boasts Flaherty, the fastest Internet speeds to ever reach the North. "Compare that to the national statistic that shows less than 40% of Canadian households have access to these speeds," he adds.
The name NorthwesTel came into being in 1980 as a shortened version of Northwest Telecommunications Inc., a company formed in 1978 as a wholly-owned subsidiary of Canadian National Telegraphs (CNT). CNT is the company that was contracted in 1947 to maintain the first landline telephone network installed in the Yukon during the Alaska Highway construction.
In 1992, NorthwesTel took over Bell Canada's operations in the eastern Arctic. The same year, NorthwesTel worked with Hughes Network systems to bring satellite telephone to underserved northern communities in NWT and Nunavut. A few years ago, NorthwesTel became a subsidiary of Bell Canada.
NorthwesTel greatly expanded its service offerings in 1996 when it became the first telephone company to obtain a cable TV licence that allowed it to establish NorthwesTel Cable. Cell phone service was also made available to some communities that same year.
The improvements continue. "We are working with the Mackenzie Valley Fibre Link project to build a fibre optic line from the south all the way to Inuvik," says Mark Walker, vice president, business markets. "It's like a new road into an area. It opens up all sorts of opportunities. In this case, there could be a data/internet industry kick-started in Inuvik." The line is estimated to cost $82 million and expected to be completed in 2016.
~Beverly Cramp