Faces in Mining: Leni Keough
President and CEO, Olivut Resources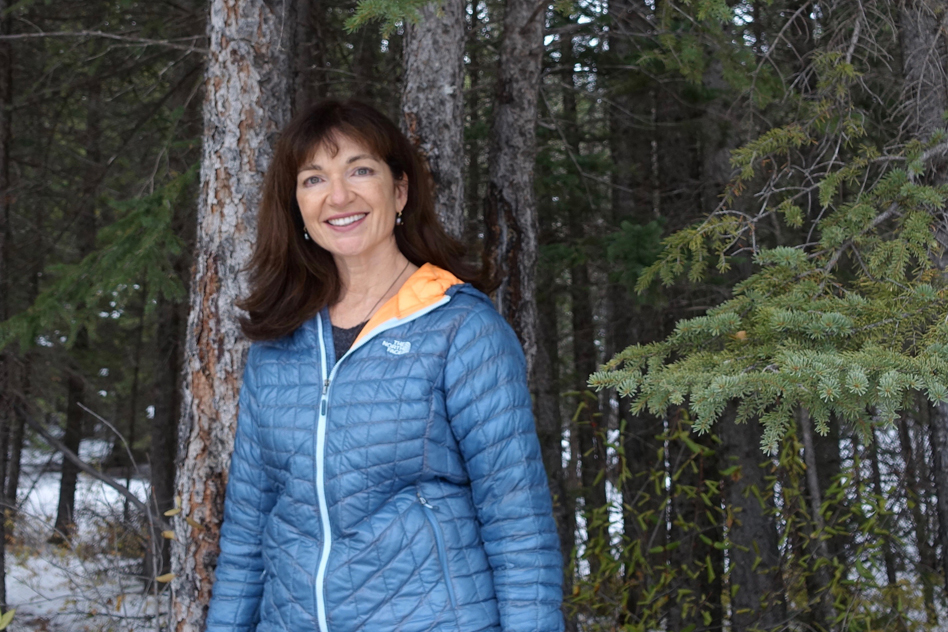 Leni Keough remembers when people thought it was crazy to look for diamonds in the North. Keough, now president and chief executive officer of exploration company Olivut Resources, was one of those "crazies" in the late 1980s.
As a young geologist, Keough searched for diamonds, and over time, worked on many successful diamond exploration programs. Initially, she worked in Saskatchewan but later she did extensive sampling work in 1990 in the Lac de Gras region. What she encountered there surprised even her.
"I got micro diamonds in samples that year," Keough says. "I knew what diamond indicators looked like under the microscope but I didn't expect to pick up handfuls of dirt and see them with unaided eyes. We didn't need to concentrate the samples to see indicators."
At the time, Keough was working with Corona Corporation. In 1991, Chuck Fipke of Dia Met Minerals announced he had found diamonds in the Lac de Gras area, setting off Canada's great diamond staking rush.
Keough and her then boss, Chris Jennings, knew the significance of those early indicators. But before the diamond rush began and they could stake claims for Corona, based on the sample results, Corona was bought by Homestake Mining. Homestake chose to end its diamond exploration and focus on gold. Jennings then partnered with Bob Gannicott and Grenville Thomas and went on to acquire the land that eventually became the Diavik Diamond Mine.
Keough continued to consult as an independent geologist in the Lac de Gras region and met and worked with many of the people whose names are now legendary in Canada's diamond industry. In the summer of 1992, "Eira [Thomas] and I shared a tent," says Keough of Gren Thomas's daughter and the geologist on the the exploration team that found the diamond that led to the discovery of Diavik's kimberlites.
Keough founded Olivut in 1993, taking it public in 2007. Her largest shareholder is Pierre Lassonde, a major international gold investor and co-founder of Franco-Nevada Mining Corporation. Her husband, John Decker, who grew up in the north, consults for Olivut as operations manager although he also owns and operates an aviation services company.
Olivut's main focus is the HOAM project located in the interior plains region of the Northwest Territories, spanning a largely unexplored part of the Dehcho and Sahtu regions. It is characterized by extensive vegetative ground cover and muskeg, more difficult conditions to work in than the bald rocky tundra to the east. Using the latest technology such as heli-mag geophysical surveys and geochem sampling programs, Keough's company has discovered 29 kimberlite pipes and very promising indicators in areas that warrant further exploration.
Keough currently is a member of the NWT Mineral Industry Advisory Board and is also a director on the NWT & Nunavut Chamber of Mines board.