Change means success for Kellett Communications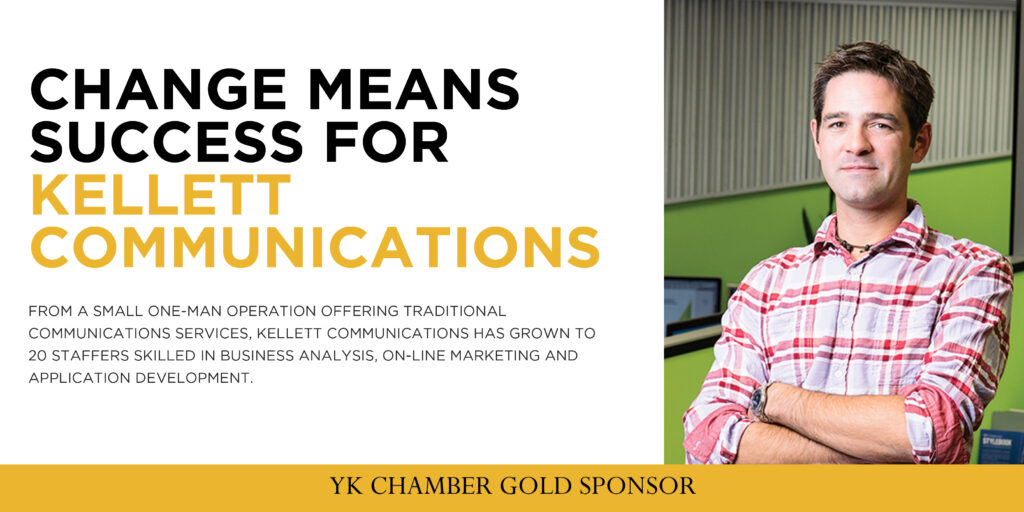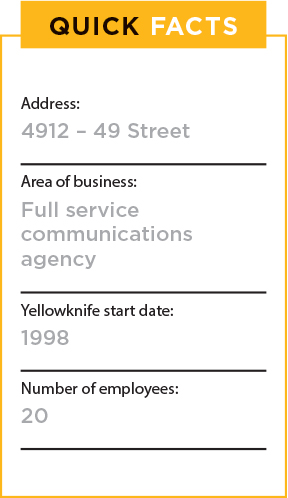 Kellett Communications is a modern communications agency, and offers, in addition to the usual marketing and communications services, business analysis, facilitation, business policy development, on-line marketing, website development and application development, among other services.
Its client roster has included some of the largest corporations and organizations in the north such as NorthwesTel, BHP Billiton and the Governments of the Northwest Territories and Nunavut.
Kellett Communications has come a long way from the one-man show that James Kellett started out of his home in 1998. There were only a few communications companies in Yellowknife at the time and James Kellett saw a niche for an innovative new competitor. "The marketplace didn't have a lot of choices and the few who dominated weren't pushing the envelope," says Bill Kellett, younger brother to James, and now the agency's president.
It proved to be tough going, even after James Kellett recruited Bill to be his account manager in 2001. At the same time, he hired a talented graphic designer named Allison Camenzuli. When James Kellett lost a major client in 2004, he left the company to complete his Master of Business Administration, handing over control to Bill.
"In 2005, we started a re-build," says Bill Kellett. "We began to develop higher-value services so that we could give our clients what they needed, and what they would need. The higher value services are our consulting arm and our digital solutions."
The changes meant that the old standbys, graphic design and printing, began to take a backseat. "We hardly print at all anymore," says Bill Kellett. "Graphic design and art direction used to be half of our company. Those areas are much smaller now. The make-up of the company has changed. Change has been good for us and we enjoy doing what we do."
In 2009, Allison Camenzuli became a junior partner, and has recently moved to Whitehorse to run Kellett Communication's operations there.
One characteristic continues to inspire the Kellett organization. "Our marketplace is the North. We are north of 60," says Bill Kellet. "We work in all three territories with clients in NWT, Nunavut and the Yukon. That's where our growth will be."
~Beverly Cramp