Yes She Can!
Women are building their own places in the Northern construction industry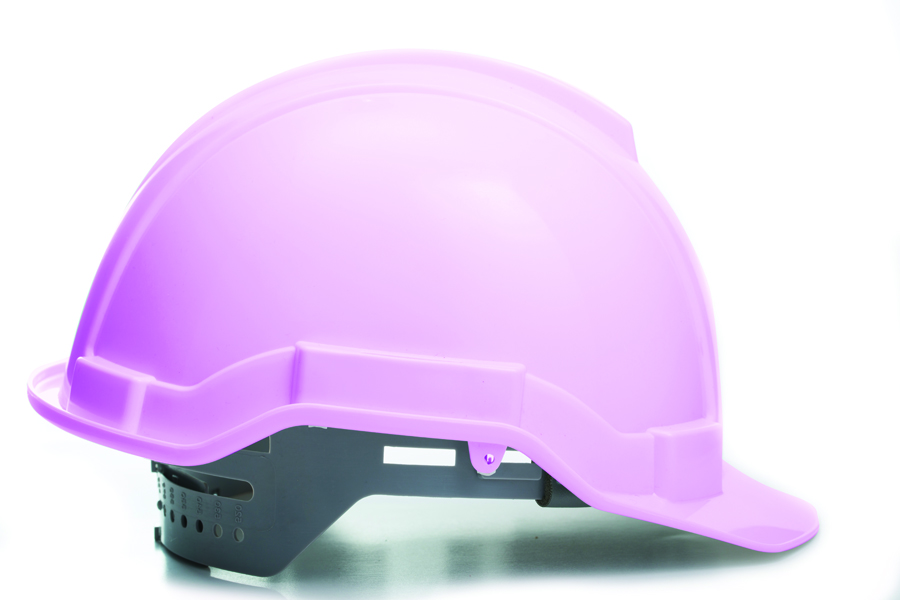 By Graham Chandler
As a newbie in the construction industry, Rachel Makohoniuk, owner and operator of Ramako Construction in Yellowknife, found there were a few things she had to learn to accept and deal with.
"I found, when I was first in the business, that my name is not 'Sweetie,'" she says. "There is this 'guy mentality' – they have nicknames for each other and usually inappropriate ones. Like, I don't want to be known as 'Hotlegs,' right?"
A fairly minor issue to be sure, but one not likely responsible for keeping women from working in the construction sector. In fact, women are participating in the Northern construction market as tradespersons, engineers, and architects, but they are clearly a minority in the business.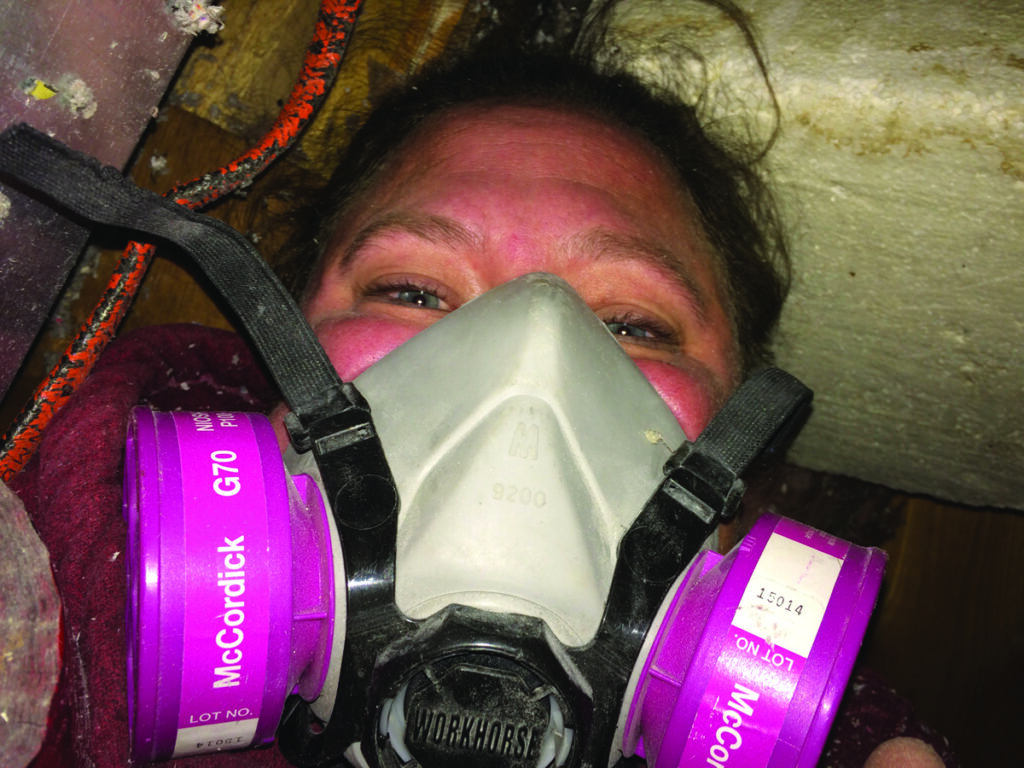 Statistics Canada numbers for 2016 show that although women made up almost half of all workers across the country, just 1.9 per cent were employed in construction. Things are similar in the Northwest Territories. In 2014, the NWT Bureau of Statistics counted only 143 women that were working in construction, a mere 1.3 per cent of the 10,751 women employed in total in the NWT. And that number had gone down from 2011, when there were 240, or 2.3 per cent, women employed in the industry.
There were even fewer women employed in the trades – just 23 worked in the industrial, electrical, and building trades in NWT, down from 25 in 2011. While overall female participation in the NWT labour force has held relatively steady since 2006, there's no apparent trend for women's employment in the construction industry.
Why are so few women attracted to construction work? Part of the reason is simply physical, reckons Trina Rentmeister, owner of Northern Interiors and a board member of the NWT & Nunavut Construction Association. "I think you have to like to do physical work. Maybe there's not a high percentage of women who like to do that," she says. "The women who are onsite – they like to get the job done. They're not slackers at all, that's for sure. If they want to stay on the job they have to get out there and work hard."
Cat McGurk, a third-year apprentice carpenter with Konge Construction in Yellowknife, offers another reason. "I think a lot of women are afraid and nervous to enter the trades because they haven't been raised with any relatable technical skills," she says. "It's hard for them to be mechanically inclined, based on the way they were brought up." McGurk was lucky to have had that technical exposure. She found her way into the trade through her father who was a carpenter. She says her dad warned her what to expect, so she understood that working in the trades could be difficult.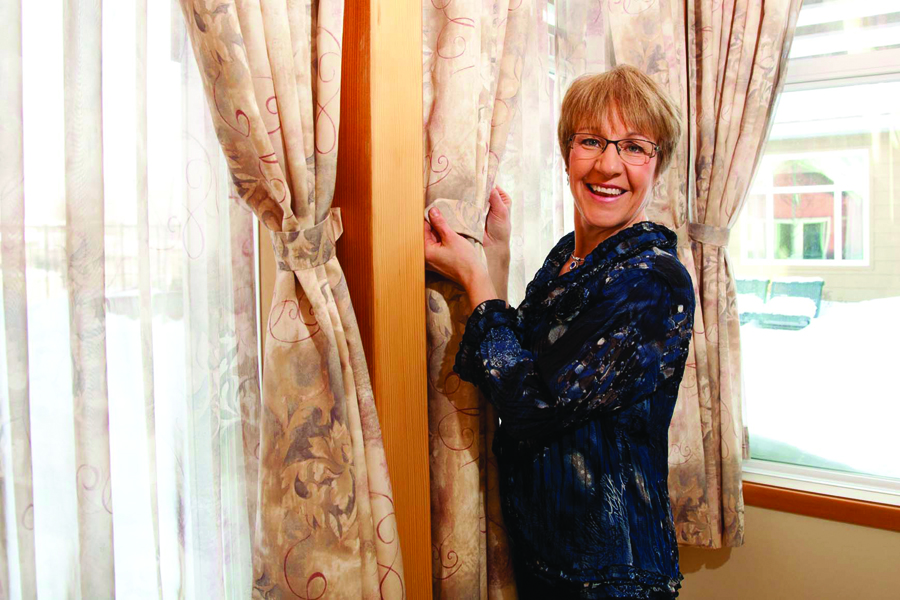 Women working in construction have a variety of stories about how they got into the industry and why they stay and like it. For Rentmeister, it was timing. She was in the right place at the right time. "I helped a friend with the accounting in the company and then bought her out," she says.
Makohoniuk, who has been a journeyperson carpenter for close to five years and has had her own business for the past two, was stuck in a job she didn't like before taking up carpentry. "I was working in a group home for teenage girls and wasn't enjoying that," she recalls. "And I hate being in an office and like working with my hands and moving while I'm working."
For Elaine Carr, a mechanical engineer in the Yellowknife offices of Williams Engineering Canada, it seemed a natural choice. "I'm really good at math and was looking at various technical fields," she says. The idea of getting a bachelor's degree that was useful for a job was very appealing. She enjoys her job and finds it easier to stand out as a woman in the profession. "You are a different fish in a sea of men and that actually makes it easier to be known in your field and to be memorable in your work," she says. "It's just another little distinction that goes a long way."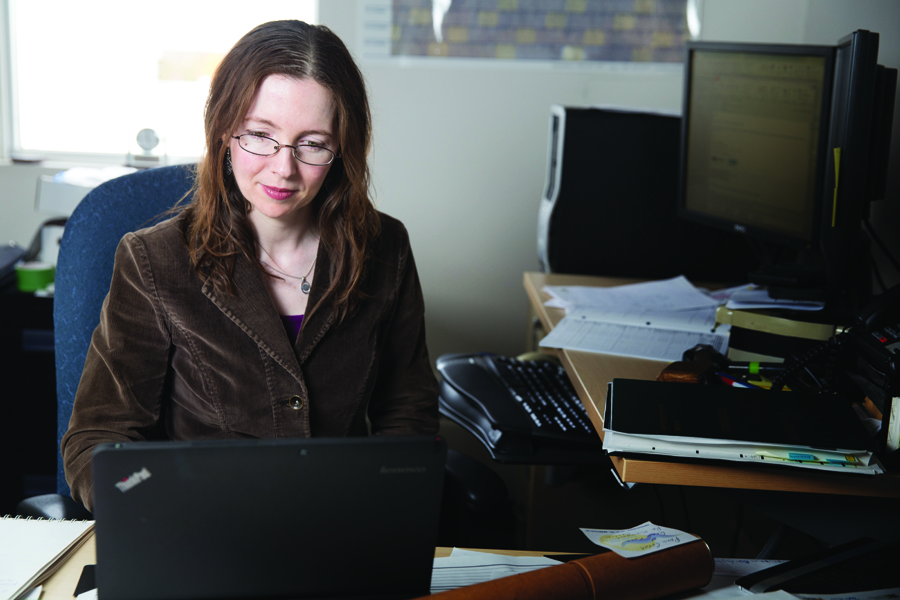 Renee Lelievre, who is the office manager and part-owner of Yellowknife's Konge Construction, says she didn't really choose the construction industry, it more or less chose her. But, like McGurk, she had that technical exposure early in life. "I had always been involved in fixing farm equipment, or should I say, being a nuisance around my dad while he worked on the farm." When he went back to school for his automotive and truck/coach red seal tickets, Renee was taking mechanics in high school. "So we competed for top marks," she says.
She didn't enter the trade right away. Initially, her aspiration was to work with children with disabilities, and for several years, she was an educational assistant at a Yellowknife local high school. "Then, one summer I found myself in the woodworking shop at Sir John Franklin, cutting out and putting together go-karts with a group of young female students," she says. "I really enjoyed it." The last piece fell into place for her when she met her husband, a carpenter with an entrepreneurial streak. She became the office manager and part owner of the business, but she doesn't think of herself as being any different from any other person in business, man or woman. "I think it is important to find something that you want to do and do it to the best of your abilities," she says.
Megan Mindus, an electrician and principal/manager at Ryfan Electric, liked the idea of an always-changing career and never imagined herself working in an office. "I always loved the trades classes in high school," she says. "Fifteen years ago, when a friend's dad offered me a job as an apprentice for the summer, I never imagined it would turn into a career." Mindus found she loved working on construction sites with all sorts of different personalities, and she really enjoyed seeing her work contribute to a finished structure. Now, she takes great pleasure in showing her daughters how to be resourceful so they can be anything they want to be.
Some Outdated Attitudes
Another reason for women not wanting to enter the construction industry may have to do with gender-based discrimination. Despite loving their construction jobs, many women in the industry have had to face discrimination and the occasional out-of-line male coworker. Rentmeister accepts that the construction world is male-dominated, but says she has never personally encountered sexism or harassment. However, those who have experienced it say they've learned how to cope and devise strategies to avoid seeing repeated behaviour.
Makohoniuk says sexism is just something she has learned to deal with. "I have never experienced anything I would quit over, just condescending (behavior), nothing I was really concerned about," she says. She deals with problem cases by trying to avoid the people with the track record, or if possible, just not work with them. "I knew that in the end I had nothing to prove. (I) just had to pull my own weight." Since she's had her own company, however, when bidding on jobs she hasn't encountered discrimination because of the projects she chooses. "My company is just me and I do smaller jobs like decks, kitchens and bathroom stuff."
Apprentice carpenter McGurk doesn't see harassment with her regular crew. "But a few people on outside sites have been kind of hellish," she says. "There is a level of disrespect from some guys." She says she wouldn't call it harassment, but it's certainly a nuisance. "Some women would be upset but I maintain a level of tolerance towards people's character flaws," says McGurk. To deal with it, she tries to distance herself from the individual and not engage in conversation. "Because if you try and talk back," she says, "it makes it worse."
Other annoying and frustrating things for McGurk often come from someone new to the job or crew. "They see me carrying something and ask if I need help, or they will be shocked that I am capable of carrying it," she says. "I say, that's why I was hired for this job – if I couldn't do this job I shouldn't be here."
As an engineer, Carr says she hasn't experienced much gender discrimination. She finds that a lot of contractors, older men in particular, have certain ways of speaking. "I mean, it is more likely for a woman to be called a girl than a man be called a boy, for example," she says. "There is certain language that is patronizing." She deals with it sometimes with humour, or, if she is offended, she just calls it out and no harm is done. "People need to be educated a little bit," she says. "Women have to walk that path. If something was truly inappropriate I would address it very directly and very firmly."
Lelievre laughs about discrimination and says she never experiences harassment on the job. "I don't have the time of day for people who don't respect me," she says. Lelievre feels it has little to do with being a woman but rather, more to do with self-esteem and self-confidence. "I never claim to know all the answers and have no problems learning something new from anyone – male or female." Lelievre says she has the set of skills required to get her job done, while the people she works with have another set of skills needed to get their own jobs done. "I don't claim to be able to hang a door and they don't claim to know how to file T5018s," she says, "but we all know that all aspects of the job need to get done."
Mindus fortunately hasn't encountered sexism either, and finds male co-workers to be very supportive. "We don't really talk about me being a woman in the trade," she says. "I didn't know this was still a topic, to be honest."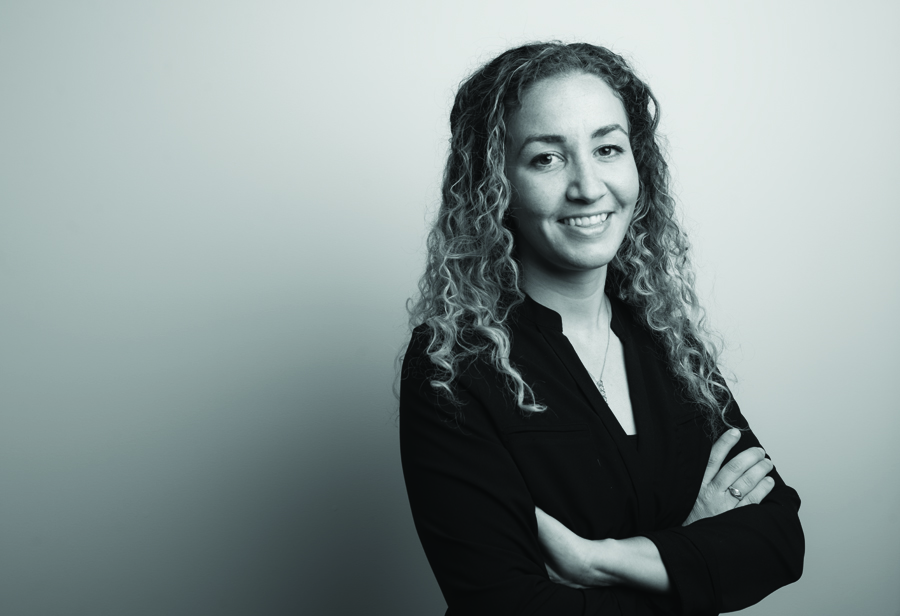 Women Bring Advantages
But, sexism aside, Rentmeister figures women do bring distinct strengths to the industry. "Women are efficient and precise," she says. "They want the best. They'll take the time to do the job right." And she's noticed another benefit to hiring women in trades: they have ambition and drive. "A lot are onsite for a while, just to get their trade, and then they're moving on to higher-up positions like management."
Makohoniuk also says that women bring certain qualities to their construction jobs. "Attention to detail is an important one," she says. "And in dealing with other women, it helps especially in what I do. For example, a single woman feels much safer with a woman carpenter coming into her house than a man carpenter."
Carr says women bring skills and personal qualities that any individual can bring. "Women might be better communicators, have better skills to collaborate on things, or work better in groups," she says. "But that's stereotyping. Really, it's about anyone's individual skills if you open up a profession to all people who might be good at it."
Lelievre would agree. "I would hope that today women bring the same as men do to the construction industry," she says. "A well-done, finished product that everyone is proud of."
Mindus says it's the mix that counts. "I think all groups need an array of different personalities to be a success," she says. "A mix of men and women can make a really strong team."
Despite today's low industry participation numbers, both McGurk and Mindus have noticed more women seem interested in the construction trades. "When I first started, I didn't see many females on sites," says Mindus.
"But now it would be rare to go to a site and not see a few females."
Rentmeister has also seen a gradual, evolving increase in the number of women working in construction during her 27 years in the business. She says she has noticed that women starting out in construction move faster up the ladder, but are still hands-on at the jobsite as well. Some, like Makohoniuk, have even started their own businesses.
Carr has been an engineer for 16 years. She says that although it may be more common now to see females in other engineering fields, she hasn't really seen much change among her co-workers. "I can count on one hand the number of women in the mechanical trades I have seen," she says. "It is less common I think than women in engineering."
Generating Interest
With such low numbers of women participating in the construction industry, any uptick in female employment may take a few years to develop. All of the women interviewed had their own ideas about how to spark women's interest in the industry.
Rentmeister says there are two must-haves: a love of physical work, and strong self-motivation. Makohoniuk agrees, and takes it another step. "If you like using your hands, being creative, and you can handle being tired at the end of the day (but still) feel you've accomplished something despite that, I would say definitely get into the trades," she says. "Every day is something new. There are always opportunities."
For prospective female engineers, there are lots of opportunities, Carr says. "The one thing, for better or worse, is that you are a minority," she says. "So, if you are applying for a job and there are 20 people applying and they are all equal, and you are the only female, you will get some extra consideration."
"There are many in the profession with archaic thoughts about (women)," Carr adds. "Don't be afraid of them – challenge those old mindsets. Those people are generally older and are not going to be around as long as someone coming up in the field and so it's our world to make it what we want it to be."
Lelievre would recommend a career in construction to anyone who has an interest in the industry.
"It is based on your interest, skills and abilities, not your gender," she says. "If you want to do it, don't hesitate. Opportunities are out there and all it takes is your desire. If being in construction is of interest to you, either male or female, then you should do it."
Despite the current low numbers and apparent lack of progress in female employment, opportunities for Northern women in construction appear promising. The Conference Board of Canada forecasts that by 2030, fully 33 per cent of job openings in the NWT labour market – some 9, 562 positions – will be for those having a college diploma, trades journeyperson ticket or another occupational certification.
Rentmeister is positive on increased participation by women. "I see more women will be up and coming now, more in the trades than going to university," she says. "There is generally a push in that direction so we may see more." CN