Talking Mining, Infrastructure
& Training
One-on-one with Nunavut's 
David Akeeagok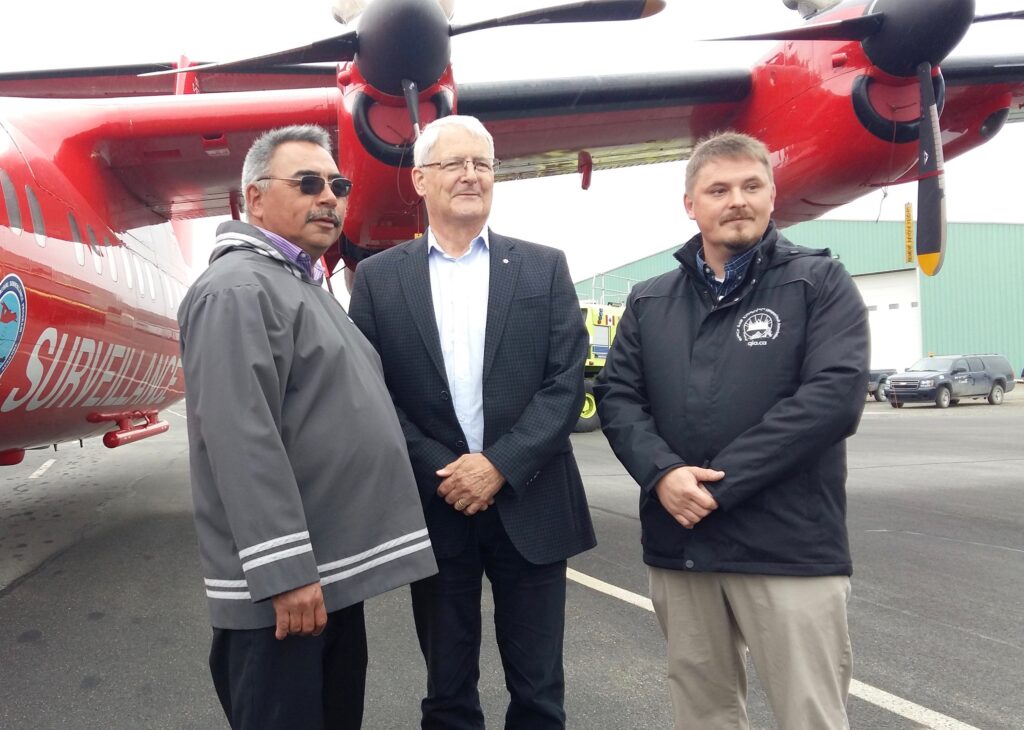 David Akeeagok was elected in the general election held on Oct. 30, 2017, to represent the constituency of Quttiktuq in the 5th Legislative Assembly of Nunavut.
He was elected to serve on the Executive Council during the Nov. 17, 2017 proceedings of the Nunavut Leadership Forum. Minister Akeeagok was formally sworn into office four days later. He currently serves as the Deputy Premier and Minister of Economic Development and Transportation as well as holding several other portfolios.
Akeeagok was raised in Grise Fiord, Canada's most northerly community. He has held a number of professional positions in his career, including a variety of senior appointments in the Government of Nunavut. These have included the positions of Chief Devolution Negotiator, Deputy Minister of Community and Government Services, Deputy Minister of Environment and Deputy Minister of the Executive and Secretary to Cabinet.
He has been an active community volunteer in the field of search and rescue and has served with Grise Fiord's Iviq Hunters and Trappers Organization. Akeeagok's personal interests include hunting and fishing.
David and Carol Akeeagok are the proud parents of Amy, Christine, Gamaliel, Hope, Minnie, Pelina and Samson.
Indigenous Business Quarterly recently caught up with Minister Akeeagok to learn more about the outlook for Nunavut and its economy.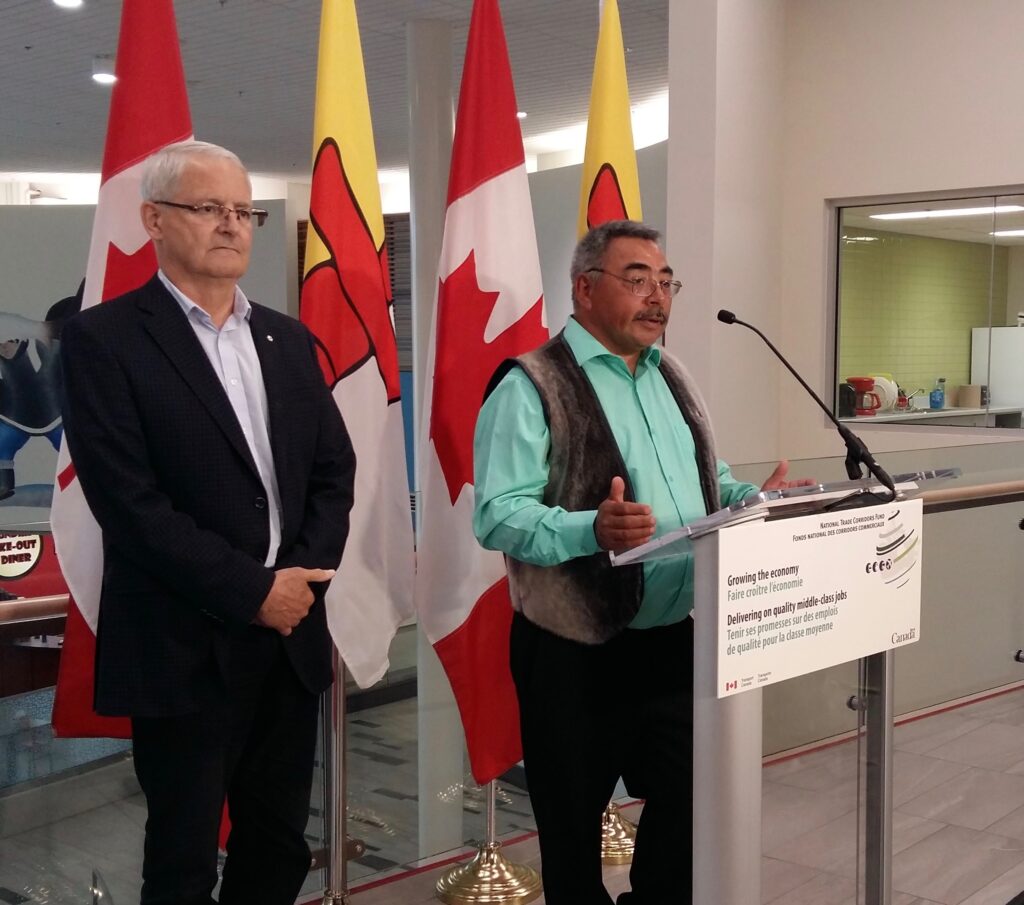 Q: How do you think the government is doing in terms of building a promising future for Nunavummiut? What does that future look like?
A: The Government is doing a fine job at working closely with industry and Inuit partners to develop all sectors of the Nunavut economy.
Nunavut has seen amazing growth in its GDP of about 10 per cent or more per year since 2017, and a predicted increase of 13 per cent in 2020. We are confident our territory's future has numerous opportunities for Nunavummiut.
Q: There are currently mines operating in each region of the territory, creating jobs in almost every community. How important do you think it is for the GN to continue work with the mining industry to deliver training programs? What is the current GN plan in terms of supporting training for potential mine workers?
A: It's very important for the GN to continue working with the industry. Companies define industry needs. By listening to the experiences and needs of industry, the GN will be better able to connect Nunavummiut with opportunities within the mining sector.
The GN is very pleased with the work Nunavut companies are doing to offer on-the-job training. Going forward, our government looks toward forming strong partnerships with industry to create qualified candidates through continued on-the-job training and connecting Nunavummiut with accredited training programs both in Nunavut and in southern institutions.
Q: Grassroots prospecting seems to be dropping off around the North, including Nunavut. What is the GN doing to encourage this vital sector of the economy? Are there any programs you have currently that are aimed at attracting Inuit into this field which is so strongly connected to the land?
A: Exploration activities in recent years have been lower than in earlier periods, however over many decades this is not unusual: exploration activity peaks and declines in cycles depending on commodity cycles. With base metal commodity prices stabilizing, and gold prices rising, these tendencies bode well for a turn-around. EDT has been operating a prospector's assistance program since the territory came into creation. It is one of the longest-running, continuous programs our department has supported.
To motivate and educate the interest of Nunavummiut in mineral exploration, we also deliver and Introduction to Prospecting Course in several communities each year. In the past 20 years, more than 1,200 have participated, many of whom have then applied for prospecting assistance. We are very proud of being able to expose Nunavummiut from all communities to what mineral exploration is all about.
Many, while being out on the land have recognized unusual mineral occurrences and are interested in learning and understanding more about the rocks and minerals in their surroundings.
Q: With a couple of Nunavut's producing mines experiencing financial headwinds, is there anything the government can do to help them continue operations?
A: Our government will continue to promote and advocate for certainty and transparency is in the territory's regulatory system.
We will continue to provide financial assistance to exploration and junior mining companies via the new Community Engagement Support Program. The program helps build strong relationships between companies working in Nunavut and potentially impacted communities by offering grants to support ongoing community engagement work.
The GN will continue to promote the responsible development of the territory's natural resources by companies with a clear commitment towards sustainable practices. We will work to ensure that policies and programs are supportive of development while respecting Nunavut's unique cultural heritage and Inuit societal values.
Q: The federal government has committed money to advance the Manitoba-Kivalliq Hydro Fibre Link. How important is this project to the future development of the region?
What kind of difference would this project mean in the daily lives of Kivalliqmiut?
A: The proposed Manitoba-Kivalliq Hydro Fibre Link is a promising infrastructure project for the region. The project aims to improve access to renewable and affordable energy. Access to more affordable energy would benefit everyone in the region.
The fibre optic link would similarly open more affordable and reliable communications links that will benefit residents, businesses and all levels of government.
All this said extensive studies, assessments, and consultations will need to be completed to evaluate and communicate the project's impacts, benefits, and costs.
Q: The Grays Bay Road and Port project have also attracted funding to get it to 'shovel-ready' status. How important is opening access to that part of the territory to the economic future of Nunavut? What are the benefits for the territory going to look like if this transport corridor is developed?
A: Wherever inland transportation corridors exist, it greatly facilitates and reduces costs to these areas. If completed, the road and port at Grays Bay would be the easternmost port on Arctic shores connected by road to the rest of Canada, but still west of 110 degrees longitude. The north-south corridor lies near some significant base metal and gold deposits and also crosses through an area with some diamond potential.
Improved access would lower the economic barriers to further exploration and development in these areas. Then there is the connection to our neighbour to the south and west of us, the NWT.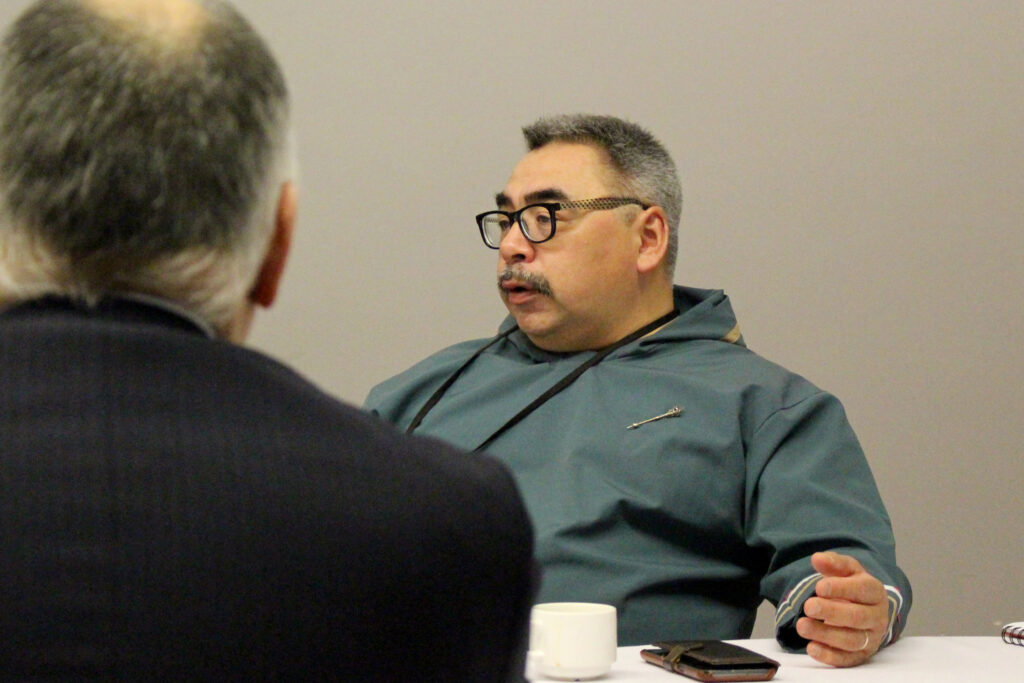 Q: With such massive infrastructure projects looming in the near future, what is being done to attract Nunavummiut to the building trades? Is there more work to be done on this front in your mind? 
A: We're working to better match our training programs to our specific infrastructure projects. Our goal is to ensure that as many Nunavummiut as possible are trained on these projects.
Our government's Department of Family Services, in particular, offers several certification and training programs for skilled trades that Nunavummiut can benefit from. They are working hard to give our people every opportunity to qualify themselves to work on projects throughout the territory.
Q: You come from a world of hunting and fishing. Can a mineral-driven economy coexist with nature? Especially in this age of carbon reduction, are you comfortable with the modern-day approaches to wildlife and pollution currently employed by Nunavut's mines?
A: A world of hunting and fishing (as you put it), is a world of living and thriving from resources that our land so generously provides for us. Mineral resources are nature's resources too and we are graced with a vast mineral potential in Nunavut. Mineral development today offers many opportunities for Nunavummiut to benefit from.
Mineral development areas have very small footprints on the land. The environmental review process and regulations in Canada meet some of the highest in the world. Further to the point, modern mining is executed much differently today, with many more safeguards in place than in the past. To answer your question, the Government of Nunavut is committed to seeing that mining activity is only carried out in a sustainable fashion and mineral development activity can coexist with nature. It does in many parts of the world.
Jobs provided to Nunavummiut allow them to invest in equipment to continue their hunting and fishing.
Q: When Ottawa approved the merger of First Air and Canadian North, you came out on behalf of the government and said, "the Government of Nunavut (GN) remains cautious and intends to monitor the situation very closely … The GN has also requested comprehensive monitoring of operations after the merger … and we will not hesitate to voice our concerns if we see deterioration in service to our communities."
Where is the GN at today with this major development for the Northern transportation network?
A: A senior executive in my department, the Department of Economic Development and Transportation are on the independent advisory board created by federal Order in Council at the time the airline merger was approved. That body is tasked with reviewing the airline's compliance with the Confidential Implementation and Monitoring Agreement that the federal Cabinet has imposed.
Our member of the advisory board participates in the activities of the board, and of course, I am also prepared to bring my concerns directly to my federal counterpart and the airline themselves, if warranted. ABQ