A Quarter Century and Climbing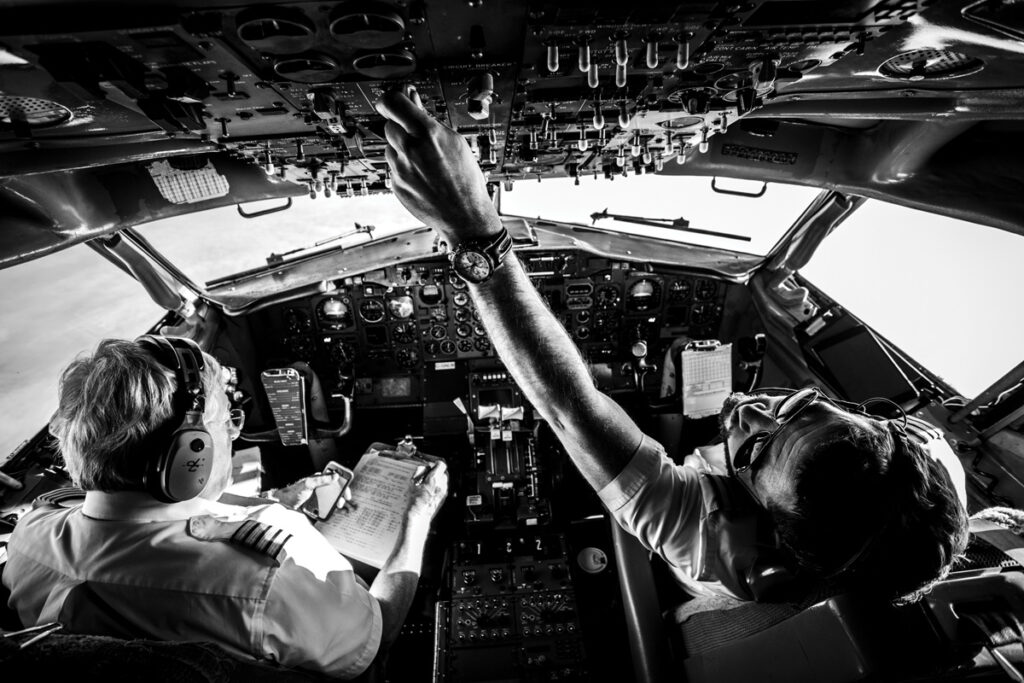 Emerging Mines, Equipment Investments Help Nolinor Stay on Course.
The ability to serve remote destinations is crucial for Nolinor Aviation, which has built its business flying people and supplies in and out of northern sites. As company Vice President Marco Prud'Homme points out, Nolinor's focus has always been on flying to the North which is why its logo is a capital N.
With a solid track record serving remote sites behind it, the company is poised to benefit from more potential mines that could soon be developed in Northern Canada. In August 2018, the charter airline added its seventh Boeing 737-200 to its fleet. Only 77 such planes operate around the globe, and this latest addition means the Mirabel, Que.-based company now has the most in the world.
A few months earlier, in June, the company upgraded the navigation systems on the first of its 737-200s. Nolinor began flying the aircraft in 2007. The improvements, which cost $1,110,000, will make it easier for the aircraft to operate in remote locations."Ninety nine per cent of our destinations have been up North," he said, adding work for clients like Baffinland Iron Mines and Agnico Eagle Mines make up their core business. The company also has a year-round base in Yellowknife. They're likely to remain a key part of Nolinor's strategy for years to come. In November 2017, the company secured a 10-year contract to fly workers and cargo to Agnico Eagle's mines in Nunavut. It's particularly important as Agnico expects Meliadine will soon join Meadowbank and begin gold production in 2019.
This agreement, which is a partnership between Nolinor and Nunavut-based Sarliaq Aviation, will see Nolinor make eight flights a week to Nunavut. Nolinor has flown for Agnico since 2010 and takes care of all flight operations while Sarliaq oversees the logistics.
"Transportation is a fairly simple business," said Prud'Homme. "Get from Point A to Point B."
Building and maintaining a successful transportation company, however, isn't always so simple. When Prud'Homme joined the company in 1999, Nolinor was "not a financially strong company." The airline mainly transported hunters and fishers between Dorval and Schefferville.
The aircraft they had could only carry about 50 people each. The passengers on one flight could outnumber Nolinor's entire workforce at the time – Prud'Hommes said there were only 20 employees when he started. Most business was seasonal, so the Prud'Hommes had to find a way to expand into year-round flights.
"It was a pretty big challenge – bigger than we thought it was when we first arrived," the younger Prud'Homme recalled.
"Once we started, it was a seven-days-a-week operation," he said. "We never had time to wonder about what the challenges were and so on, we just kept on working and improving it."In 2007, the company purchased a pair of Boeing 737-200s, after spending years establishing its reputation as a reliable chartered cargo carrier. "The demand that we received from the market was to find bigger aircraft, faster aircraft, and the 200 was basically the best combination that we could find on the market," he said.
The first jet was flying six months after the company purchased it, even though Nolinor only had a staff of about 80 people at the time.
"Everyone at Nolinor was working on that project," Prud'Homme said, noting that he's seen larger companies take longer to bring their jets into service.
"It was one of the biggest challenges that we had to face, and we're pretty proud of it."
On average, the company has brought a new jet into operation each year and it plans to continue flying more jets in the future. Besides the seven already online, there are two more the company is readying to fly. Maintaining the aircraft "costs a small fortune," said Prud'Homme, adding that there is usually one in the hangar for inspection at any given time. The company values exceeding customers' expectations, but it's not immune to the challenges facing the airline industry.
Recruiting from Within
The Canadian Council for Aviation and Aerospace estimates there will be a shortage of 3,000 pilots by 2025. That number could double if new licence requirements come into effect making it harder for new recruits to earn their wings.
There aren't enough pilots being licensed each year to meet industry demand, and many who do get licenced don't stay in the industry, the council's Labour Market Information Report from March 2018 stated. It lists high costs as the main barrier to getting a licence. The report also says many employers say new hires don't have the soft skills required on the job.
That's one reason why Nolinor has started paying for some of its existing employees to get their commercial pilot's licences.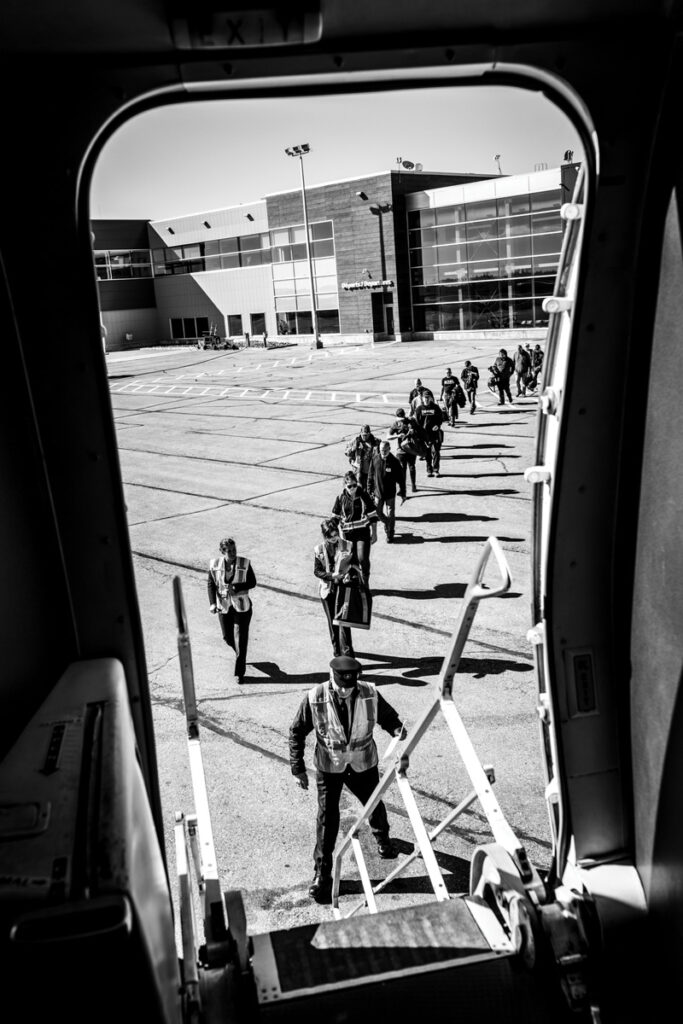 The company began the program this year. Any of Nolinor's approximately 275 employees who are interested in becoming a pilot, and have met appropriate qualifications, can apply to have the company pay for their commercial pilot training.
"It can be people working on the ramp, working in the accounting department, anybody who has a wish to do so, and the skills," explained Prud'Homme.This year, the company accepted two employees into the program. Prud'Homme estimated they will complete their training in the next two years. The company wants to offer this training to four employees next year, with more in future years.
"It's no big secret in our industry that there's a shortage of pilots coming up in the next few years," said Prud'Homme. "That's one tool that we have to face that crisis. "Nolinor uses its employees to build the business's future in other ways, too. In August, the company started serving two custom beers to passengers, brewed by New Deal Brewery, a microbrewery in Boucherville, Que. A Nolinor employee suggested the idea in 2017. The two organic beers are TUK and TAP, named after Nolinor's first Boeing 737-200 and Nolinor's first Convair 580. "We try to study the needs of our customers, and we try to deliver beyond their expectations," said Prud'Homme.
While Nolinor's main business will always be in the North, the company is always looking for new markets. Nolinor charters flights for the Montreal Alouettes football team, and has also done a few for the Toronto Argonauts. But some things take longer to build, said Prud'Homme, explaining there hasn't been as much demand for the company's Boeing 737-300 jet. "We're not dreaming of buying an aircraft and then creating a market for it," he said. "We're listening to the market, and then trying to answer to its needs."
That said, there are no plans for Nolinor to begin scheduled flights in the near future, added Prud'Homme. The company doesn't have the capacity to expand beyond charter flights at this time. "For the moment, we are servicing our customers with our fleet. We don't have any aircraft available to do a schedule," he said. "We're pretty happy about where we are right now."