Profile: Kitnuna Corp
Strengthening Relationships and Creating Employment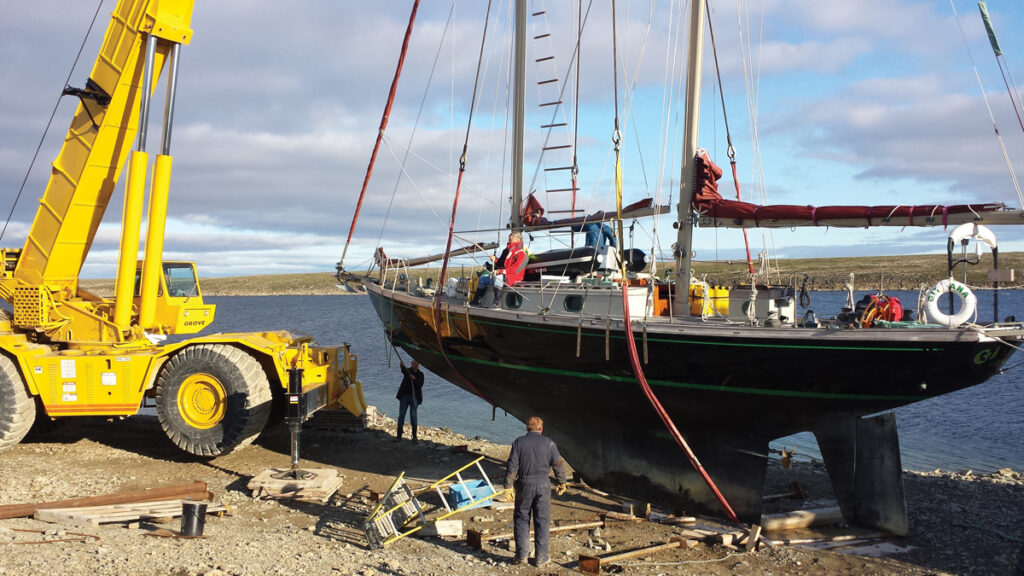 By Alayna Ward
Based in Cambridge Bay, NU, Kitnuna has been in operation for over 30 years. Proud that all Kitnuna companies are 100% Inuit-owned, they have played a crucial role in the economic development of the region.
"We have always made Inuit employment one of our main objectives," says Dan Cress, Kitnuna Operations Manager, speaking from his office in the Kitikmeot region's administrative hub. "Kitnuna's group of companies has one of the highest ratios of Inuit employment in the area and we're proud to keep local people employed."
The Kitnuna Group of Companies is comprised of four core companies as well as several joint ventures. These include the Kitnuna Corporation – administration and management; Kitnuna Projects – reclamation, excavation, construction, contracting and aircraft servicing to name a few of its services; Kitnuna Petroleum – supplying home heating fuel to Cambridge Bay residents as well as aircraft refueling; and Kitnuna Expediting Services – operators of a 10,000-square-foot retail building supply operation with everything from lumber to parkas to stationary for residents and remote camps across the region. It also coordinates supplies for the community of Cambridge Bay on an annual barge or by aircraft, and distributes them to the community through this retail outlet. Kitnuna clients include territorial and federal government departments and agencies, mining and mineral exploration companies, and residents across the Kitikmeot region.
"We do a little bit of everything," says Cress. "Although there's some competition in the area, we believe the quality of our work speaks for itself and we get things done on time, when they need to be done. This is really important to our clients and we stand behind the work we do."
Of course, doing construction and logistics work in the Arctic is not without its challenges.
"We have a really short work season, so we've become good at squeezing a year of work into three months. Just the logistics of working in the North you really need to know what you're doing, and get as much materials in here in the summer as you can to keep the company and our clients supplied."
Kitnuna has risen to the challenge and has brought improved revenues, new business development, and more employment opportunities for Inuit around the region.
A key project for Kitnuna is being involved with the construction of the Canadian High Arctic Research Station (CHARS) located in Cambridge Bay.
"This has been a huge job for us and we've had upwards of 30 people working onsite at one time working on excavation, gravel and snow removal, interior painting and more," says Cress. Once complete, CHARS will be open year-round and allow scientists to gather research and data to benefit Northerners and people across the country.
Kitnuna continues to grow and evolve and will remain a leader in Canada's North providing top notch service to clients, exploring broadened business opportunities, and bringing meaningful employment to Inuit throughout the region.