One man's waste is KBL's wealth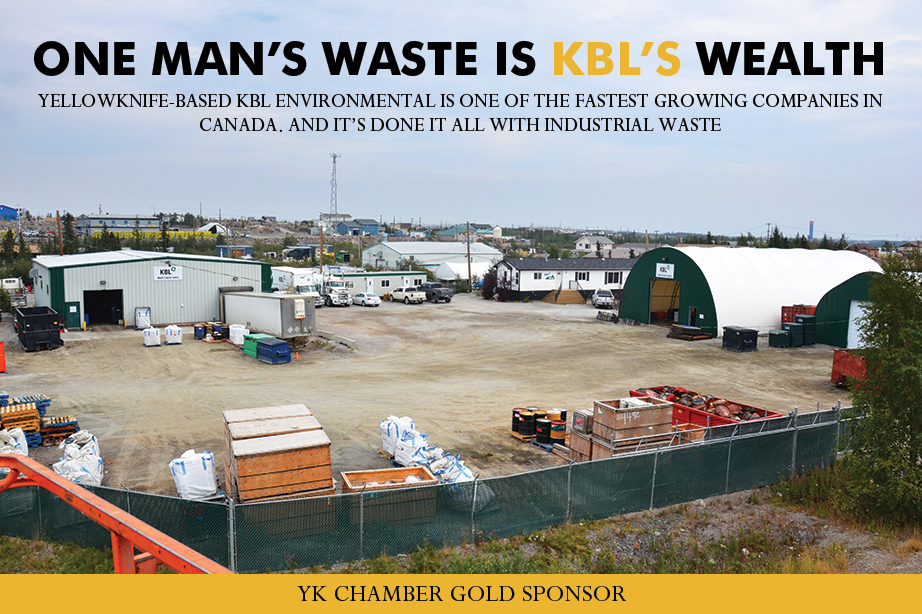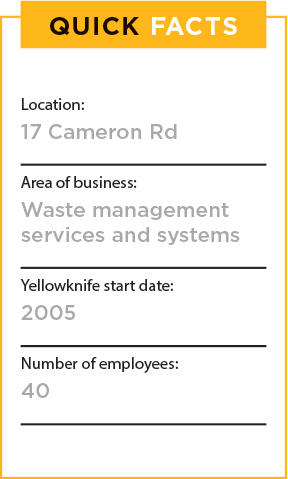 Named Business of the Year by the NWT Chamber of Commerce last year, KBL Environmental Ltd. is on a roll. It grew out of a larger sister company, trucking company Kavanaugh Brothers Ltd., to become the only government-approved receiver of hazardous waste in the Northwest Territories. KBL now surpasses Kavanaugh Brothers, not only in size but also in growth potential.
"KBL started on the shirttails of Kavanaugh Brothers trucking, which we bought in 1997," says president and major shareholder John Oldfield. One of the trucking company's clients was De Beer's Snap Lake diamond mine and it became KBL's first client.
In 2005, the City of Yellowknife decided to stop accepting industrial waste from the Northwest Territories' diamond mines at its overcrowded dump. The diamond mines needed to find a new solution to deal with their waste. "De Beers asked us if we could help them with their industrial waste and that's how KBL got started," Oldfield says. "I became what they call a waste broker as I sent it to a receiver."
This involved trucking the waste material from the mine site to Yellowknife on the winter road, where it was prepared for shipping south to a receiver. The waste material included everything from waste oil to hazardous chemicals and construction debris. The receiver then packaged it – for a large fee – and sent it away to appropriate disposal sites in southern Canada.
Oldfield saw an opportunity for his company – he could cut out the southern middlemen by becoming a northern-based receiver and package the waste here for shipment to disposal sites. He applied to the NWT government for approval, and was required to build a special waste management facility.
On January 1, 2010, KBL opened a 3,500-sq.-ft. industrial waste transfer facility in Yellowknife. It is equipped with explosion-proof lighting and a ventilation system that detects combustible gas in its hazardous materials room.
By 2012, the company's revenues had skyrocketed by 735 per cent and the payroll had grown to 40 people. KBL is now considered the main waste management contractor for mining, exploration, oil and gas, and mine site remediation projects across the north. Its clients now include both of De Beers diamond properties, the Snap Lake diamond mine and its Gahcho Kué diamond project, and the Diavik and Ekati diamond mines.
KBL opened a second waste transfer facility in Whitehorse in 2012 and an office in Edmonton where its trucking division, KBL Logistics, is based to haul contaminated waste from along the Mackenzie Valley, Northern Alberta, and British Columbia. It also operates soil treatment facilities in Yellowknife and Hay River. Future plans include work on a landfill in Alberta and a project in Kitimat, B.C.
KBL caught the attention of Profit magazine in 2014 when it was named the 30th fastest growing company in Canada out of a list of 500.
~Beverly Cramp