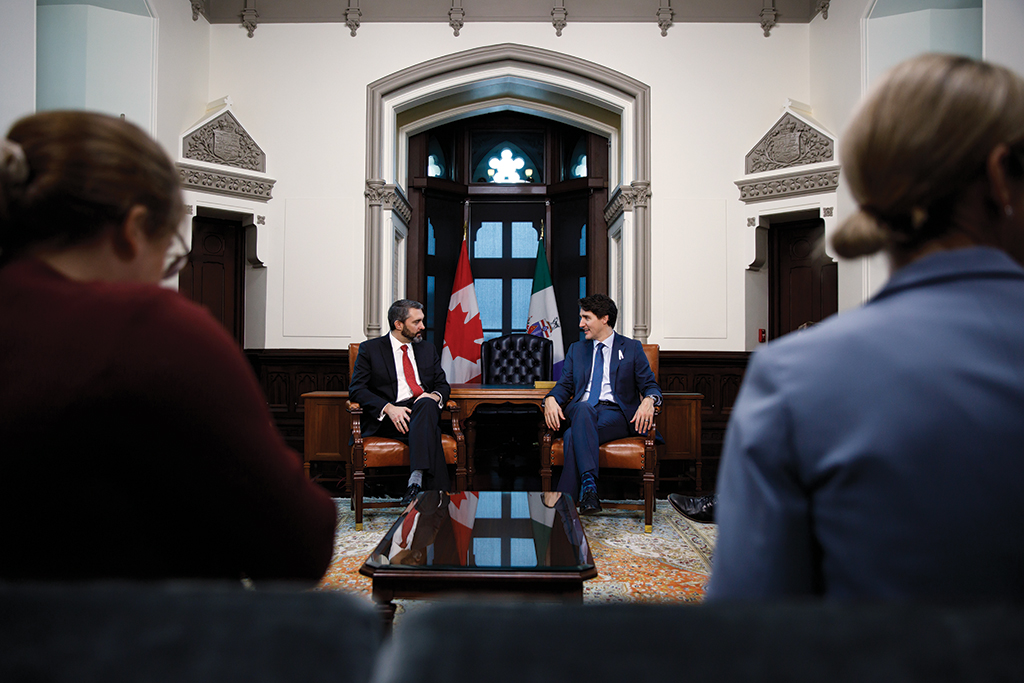 Yukon Days Descend on Ottawa
Ottawa – Yukon Days meetings concluded in early December between the Government of Yukon, the Council of Yukon First Nations, several Yukon First Nations Chiefs and federal Ministers
in Ottawa. This year's trilateral meetings were an opportunity to present priorities shared by the Government of Yukon and Yukon First Nations governments early in the mandate of the newly appointed federal cabinet. The themes for this year's discussions included First Nations language revitalization, child welfare, education, and community safety.
"Meeting with federal Ministers alongside Yukon First Nations Chiefs reflects our commitment to respectful government-to-government relationships and allows us to present a unified voice for the benefit of all Yukoners," said Premier Sandy Silver. The Yukon delegation included Council of Yukon First Nations Grand Chief Peter Johnston, Kluane First Nation Chief Dickson, Vuntut Gwitchin First Nation Chief Tizya-Tramm, Champagne and Aishihik First Nations Chief Smith, Champagne and Aishihik First Nations Deputy Chief Kushniruk, Teslin Tlingit Councillor Aucoin, Teslin Tlingit Councillor Douville, Little Salmon/Carmacks First Nation Councillor Charlie, Council of Yukon First Nations Youth Councillor Morrison, Premier Silver, and Ministers Frost and McPhee.
"Yukon Days is an important opportunity for Yukon First Nations and the Government of Yukon to communicate our common priorities directly to key ministers in Ottawa," said Grand Chief Johnston. "We look forward to working with the newly-elected federal government and strengthening our collaborative relationship." Members of the Yukon delegation met with Crown-Indigenous Relations Minister Bennett, Indigenous Services Minister Miller, Public Safety and Emergency Preparedness Minister Blair, and Northern Affairs Minister Vandal.