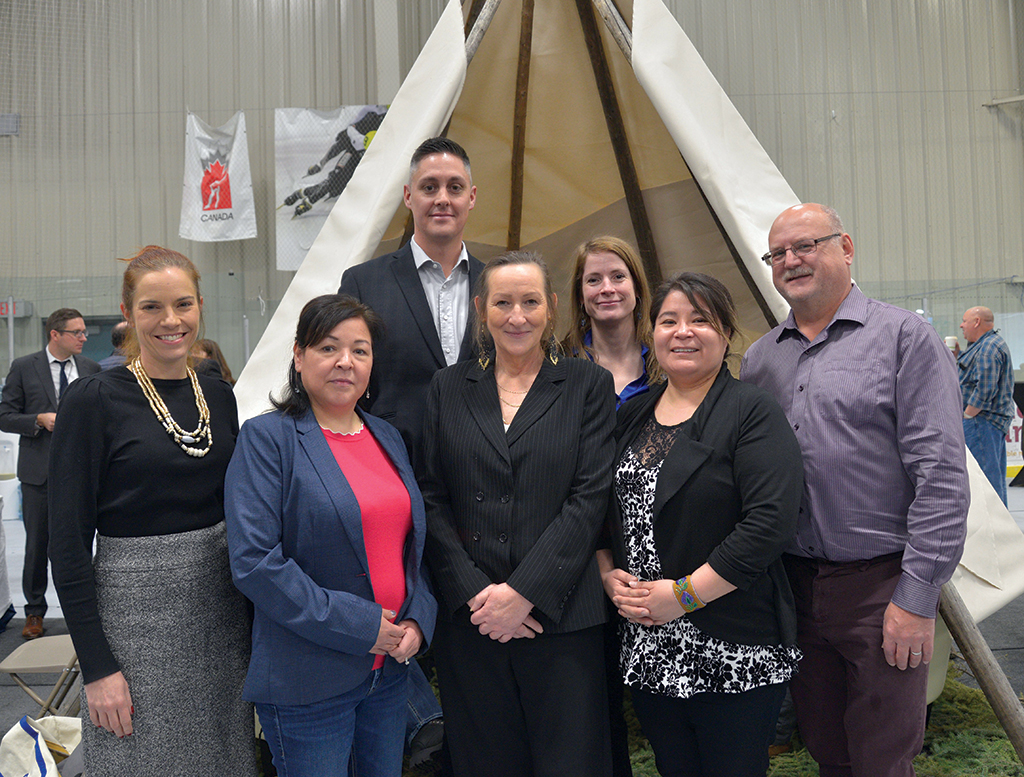 Under New Management
Yellowknife, NT – Following a historic territorial election which saw nine women elected to the 19th Legislative Assembly, members selected the only incumbent minister to survive the vote, Range Lake MLA Caroline Cochrane, as the NWT's next premier.
Her cabinet includes the following people serving in
multiple roles:

Diane Thom, MLA for Inuvik Boot Lake;
Paulie Chinna, MLA for Sahtu;
R.J. Simpson, MLA for Hay River North;
Shane Thompson, MLA for Nahendeh;
Katrina Nokleby, MLA for Great Slave; and,
Caroline Wawzonek, MLA for Yellowknife South.
Indigenous Leaders Hone Investment Framework
Yellowknife, NT – Indigenous leaders from the Dene, Métis and Inuvialuit met in Yellowknife in early December to review and endorse a framework on how they will collaborate to invest in important projects.
This two-day Forum built on the momentum and consensus from previous gatherings and took the important step of outlining how to seek and implement opportunities and invest in projects together while instilling investor confidence in
others. During the Forum, the Indigenous leaders collaborated
on a Framework for a Five-Year Strategic Plan. This work will be completed through the formation of an Investor Committee which will include representatives from all three
Indigenous groups.
The framework is built on two immediate priorities: identifying and investing in initial projects within the first year, as well as pursuing the development of a venture investment fund for future opportunities.
The vision for this Coalition is "to advance Indigenous governments and businesses in the NWT becoming leaders in the NWT economy and to share wealth creation across the NWT," said Tlicho Grand Chief George Mackenzie.
Gwich'in Grand Chief Bobbie Jo Greenland-Morgan said, "We are the descendants of First Peoples of this territory, we are the land-owners and rights holders, we have the ability to influence the future of our economy to benefit everyone."
Marc Whitford, Vice President of North Slave Métis Alliance, echoed statements of other leaders that, "It is imperative that Indigenous-led businesses take back opportunities that typically flow to businesses from the south."
Darrell Beaulieu, President, and CEO of Denendeh Group of Companies, was appointed as the spokesperson for
the Coalition.