new water and sewer systems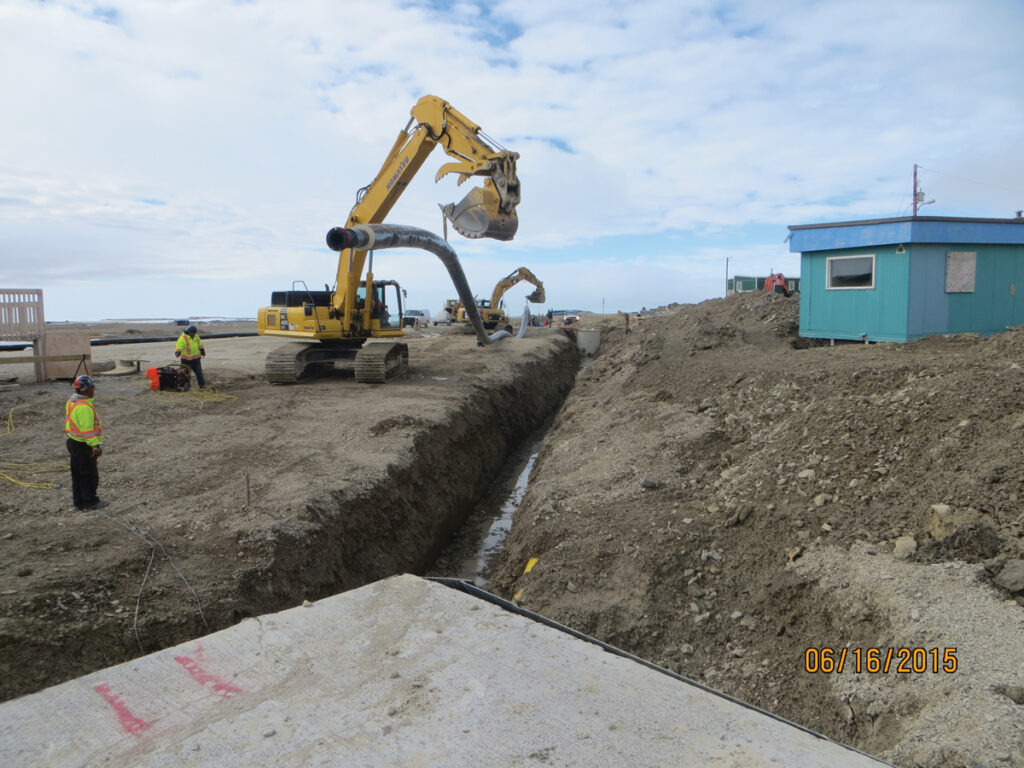 Residents in Resolute Bay are now enjoying the benefits of a new water and sewer system following the completion of an upgrade to the utilidor in the community.
Spanning three years, the project began in 2014 with the shipping of all materials needed on the sealift and wrapped up this past summer with the final tie-in of all the new underground lines by prime contractor Tower Arctic.
"The biggest challenge to the project was that we had to maintain service to every single house and business at all times while we were doing the work," said John Jacobsen, President of the Tower Group of Companies. "It was a good project … we had a crew of about 20-plus people on it at most times."
Funding for the project was budgeted in 2011 when then Minister of Community and Government Service, Lorne Kusugak celebrated the announcement.
"Thanks to the Provincial-Territorial Base Funding, Resolute Bay will also benefit from an infrastructure upgrade to the community's aging utilidor system with a full replacement of the system," he said at the time.
Then MP Leona Aglukkaq added that, "This significant investment in infrastructure will ensure residents in Resolute Bay have access to a quality water system for years to come."