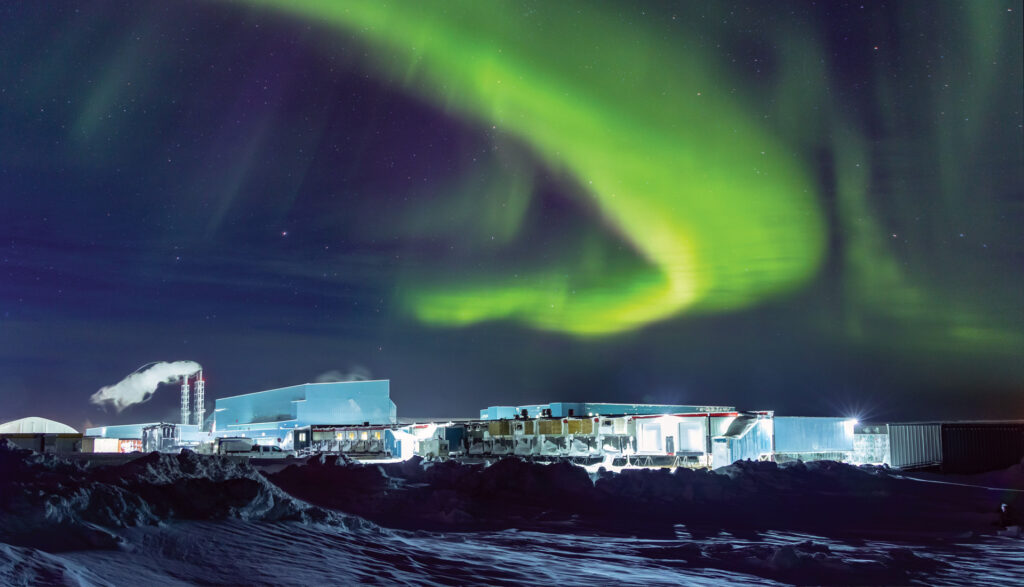 Coming Soon to a haul truck near you
New mines emerging around Nunavut & NWT
By John Curran
When people think about mining it is often in a boom and bust context, but in the North – where new mines have been developed every decade since the early days on the shores of Great Bear and Great Slave Lakes – it's really been more of a strong, steady boom. New mines are opening, or are set to emerge, in almost every corner of the North, but nowhere is that more true than in Nunavut.
Here new mines mean more training opportunities, jobs and contracts for Inuit-owned businesses. A traditionally robust exploration industry and expanding operations of existing Nunavut miners are set to power the territorial economy into the next decade.
Meliadine
Agnico Eagle recently achieved commercial production at its second gold mine in the Kivalliq region of Nunavut; the Meliadine mine, a stone's throw from Rankin Inlet.
"Congratulations to all of our employees at Meliadine for achieving commercial production ahead of the original schedule and below the initial capital budget. We would also like to thank the various
government agencies and the local communities for their support of the project and our efforts in Nunavut," said Sean Boyd, Agnico Eagle's Chief Executive Officer.
Total project construction costs came in below the 2017 guidance at about $900 million. Expected production at Meliadine for 2019 remains unchanged at approximately 230,000 ounces of gold at total cash costs of $612 per ounce.
More than 1,000 people attended the community celebration for the Meliadine Mine opening, including special guests: Joe Savikataaq, Premier of Nunavut; Aluki Kotierk, President of Nunavut Tunngavik Inc.; David Ningeongan, KIA President; Deputy Mayor of Rankin Inlet Harry Towtongie; and many community elders. Agnico Eagle's Board of Directors, President Ammar Al-Joundi, Meliadine Mine General Manager Martin Plante and CEO Sean Boyd also participated in the festivities.
At the celebration Agnico Eagle awarded some $1 million in funding for three community-priority projects led by two organizations focused on emergency services and literacy that will create a lasting legacy for Nunavummiut.
"We could not have achieved this milestone without your support," says Jim Nasso, Chair of Agnico Eagle's Board of Directors. "Together, we are growing and sharing the wealth that your communities hold in abundance and we are creating opportunities for the next generation of Inuit to determine their own future."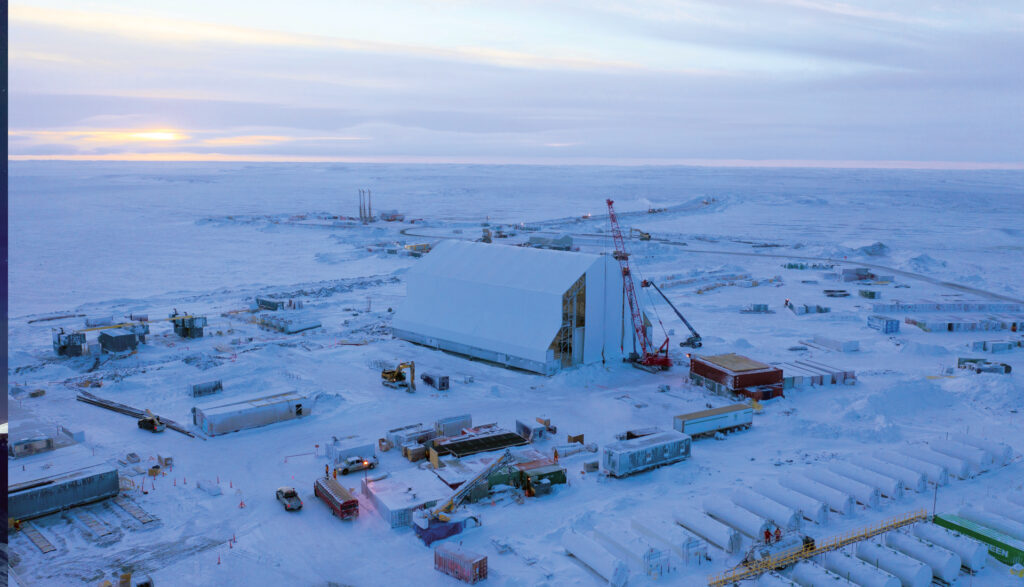 Amaruq
Agnico announced commercial production on Sept. 30 at another location, the 94,548-hectare Amaruq property which is located on Inuit-owned and federal crown land, approximately 50 km northwest of the Meadowbank mine site.
Now in early stage production, a conventional open pit mining operation has been developed on the Whale Tail deposit. The updated life of mine plan calls for the production of approximately 2.5 million ounces of gold between 2019 and 2025. This mining operation will utilize the existing infrastructure at the Meadowbank mine (mining equipment, mill, tailings, camp and airstrip). Additional infrastructure is being built at the Amaruq site (truck shop/warehouse, fuel storage and a larger camp facility). In addition, a new truck fleet is required for hauling ore to the Meadowbank mill.
The project is accessed by a 64-kilometre road from the Meadowbank site. This road was completed as an exploration road in August 2017, and subsequently widened for ore haulage in November 2018. Initial capital costs and sustaining capital costs at the Amaruq project are estimated to be approximately $350 million, and approximately $25 million per year, respectively. Mine reclamation costs are estimated to be approximately $25 million.
Mary River Phase 2
In the Qikiktaluq region, Baffinland Iron Mines Corporation is working its way through the regulatory process in its Phase 2 expansion. In its proposal, Baffinland proposes to build a 110-km rail line between Milne Inlet and Mary River to increase annual ore production to replace trucking. Construction would require at least 12.7 million cubic metres of rock fill. The company already has a project certificate from 2012, allowing a railway running south to
an as of yet undeveloped port at Steensby Inlet. Technical meetings were held in Iqaluit and provided the opportunity for regulators, community groups, federal departments, the Qikiqtani Inuit Association and more, to review responses submitted by Baffinland on technical comments received on their expansion environmental impact statement addendum.
"Baffinland appreciates the opportunity to both provide more information about its proposed Phase 2 expansion, and to meet with and respond to technical inquiries and requests from the many interveners participating in this important permitting process," the Company states. "With a team of over 28 people, Baffinland was able to follow up on its written responses to interveners' information requests and technical comments."
The final hearings for Baffinland's expansion plans were expected to take place on Nov. 2 to 9 in Iqaluit and Pond Inlet.
Madrid North
TMAC Resources has started building the Madrid North underground portal to expand its existing and successful Doris mine 9km to the north by road.
"This is an important milestone as Madrid North development will provide both near-term operational flexibility and enable medium-term potential growth alternatives at Hope Bay," said Jason Neal, President and CEO of TMAC.
"The Naartok West zone will be the first underground area developed within the overall Madrid North deposit, which as at Dec. 31, 2018, had a defined reserve of 2.17 million ounces of gold, almost entirely above the 400-metre level."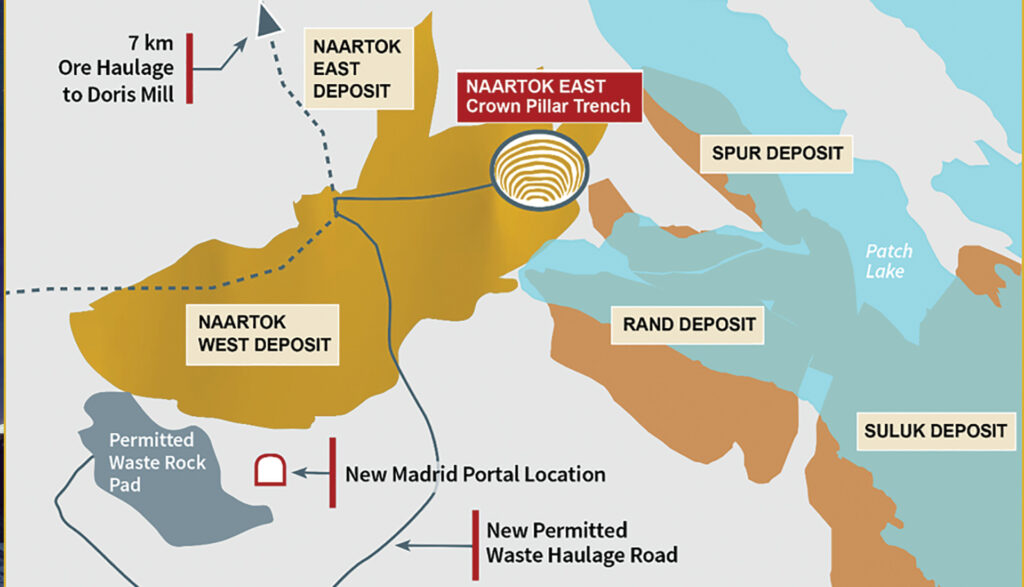 Near surface, the Naartok West zone includes a wide, high-grade core as demonstrated again by the results of the 2018 surface drilling program.
"To provide further future operational flexibility, this Madrid North underground portal can also be used to drive exploration drifts towards Naartok East, Suluk, Rand and Spur deposits for future bulk samples and exploration," added Neal.
"TMAC is fully permitted for underground mines at Doris, Madrid North, Madrid South and Boston, including surface crown pillar recoveries at Madrid North. We have also permitted infrastructure well beyond our 2015 Preliminary Feasibility Study including 6,000 tonnes per day processing capability across the Hope Bay belt, tailings capacity, port expansion, and wind power generation which puts the company in a strong position to evaluate the future potential of the Hope Bay belt."
Back River
So far 2019 has been a busy year for Sabina Gold and Silver Corporation and its Back River property in the Kitikmeot region of Nunavut. It completed a non-brokered private placement to raise gross proceeds of just slightly more than $5.2 million to fund
ongoing exploration. It also completed the first ever Winter Ice Road (WIR) to the property, an important precursor to construction and the haulage of equipment. The WIR connects from the Port Facility at Bathurst Inlet to the Goose Property at the 100 per cent-owned Back River Gold Project. The WIR is the final critical infrastructure component to facilitate transportation of equipment and supplies to the Back River Project. The initial component, building the Port facility and receiving equipment via sea lift, was completed last year. Construction of the WIR commenced in mid-February and was completed in late April. Transportation of equipment staged at the Port facility to the Goose Property occurred later. The successful construction of the 170-km WIR was the final step in de-risking the transportation of goods and equipment to the Back River Project. As this route has never been operated using wheeled vehicles, it was of paramount importance to demonstrate that the WIR could be built and operated through the chosen corridor between the Port Facility and project site. 
"We are pleased to have this initial WIR successfully constructed," says Bruce McLeod, President and CEO. "While this first time constructing was challenging, we have learned valuable lessons in how to better construct and improve the WIR for future years. It was important to have built this road prior to making a production decision as it enables us to evaluate execution plans, optimize the process and provide additional certainty that it can be built and operated once a construction decision has been made."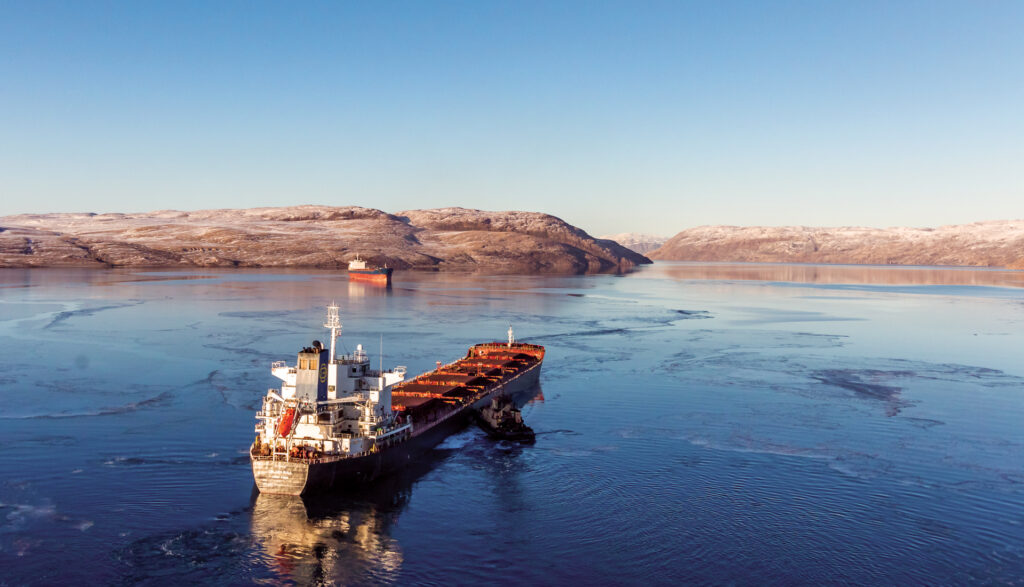 The Company is currently focused on advancing initial production at Back River on the 80 km long Goose Property while also continuing to explore for opportunities that may enhance the already robust project economics. The economics of the 2015 Feasibility Study (FS) were based on an US$1,150 gold price with an 0.80 exchange rate (CAD:USD) and resulted in a post-tax NPV of C$480 million and an internal rate of return (IRR) of 24.2 per cent. Using the same parameters and exchange rate as the 2015
FS, the Project delivers a post-tax NPV of C$923 million and an IRR of 37.6 per cent at a US$1500 gold price. Exploration work at the Goose Property since the 2014 Resource Estimate has focused on new discovery and resource extension and optimization at the Goose Main, Umwelt, and Llama deposits, the new Nuvuyak discovery and to a lesser extent the Echo deposit. This work was undertaken with the objectives of further improving the economics and life span of future mine operations.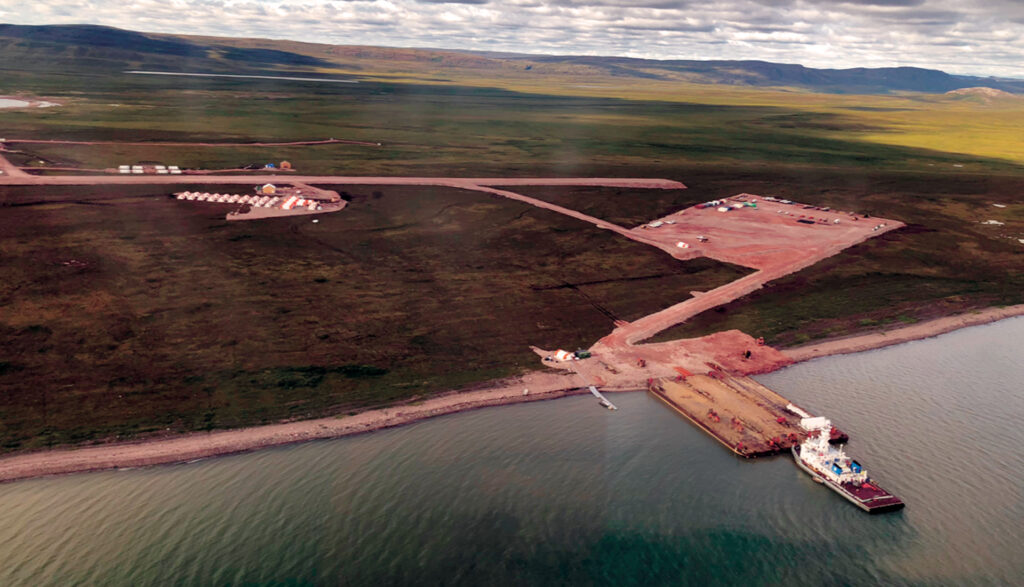 Prairie Creek
While exploration has not been as robust in the NWT, there the mineral pipeline has just as many projects waiting to advance, though they are not expected to be nearly as large as the existing diamond mines in the territory. One of the biggest however would be NorZinc's proposed and permitted lead-zinc-silver mine, Prairie Creek.
The Prairie Creek Mine is located in traditional Dene territory in the Dehcho region. A 2017 Feasibility Study completed on the Mine shows robust economics. The Project consists of the Mine and surrounding land and access. NorZinc has operating permits for the Mine and is in the final drafting process of the permit for all season road (ASR) access to the Mine.
The federal Environment Minister has 
signed off on NorZinc's final report of environmental assessment for the ASR, permitting is ongoing and the Company is seeking financing for the construction and development of the mine in 2019 with full production occurring in 2022. Pre-production capital costs, including provision for the ASR, are estimated at $279 million, including contingency, with payback of 4.6 years from first revenue. Based on the reserves of the 2017 Feasibility Study, Prairie Creek
will have a 15-year mine life with average annual metal contained in concentrate of 105 million pounds lead, 95 million pounds zinc and 2.1 million oz. silver for the first 10 years, and average annual EBITDA of $110 million over the same period.
In addition to the 8 million tonnes of reserves extending over a strike length of 1.2 km and 400m vertically, the project has 7 million tonnes of inferred resources extending over a total strike length of 1.2 km with potential to extend the mine life significantly beyond 15 years.
NorZinc has also signed two Impact Benefit Agreements with two impacted Indigenous groups: the Nahanni Butte Dene Band, situated approximately 100 km southeast of the Prairie Creek Mine; and the Liidlii Kue First Nation of Fort Simpson, located approximately 250 kilometres east of the Mine. The Company also has a signed Socio-Economic Agreement with the GNWT. All of these agreements are in place to provide maximum economic benefits and opportunities to the residents of the region. NorZinc is also working on an Environmental Management Agreement (EMA) with the two Aboriginal groups. The EMA is intended to be a formal mechanism, tested in other projects, to, in addition to regulatory instruments, provide for Indigenous participation in environmental management, and to ensure that the mitigation measures and environmental protection commitments in the EA Report are appropriately implemented.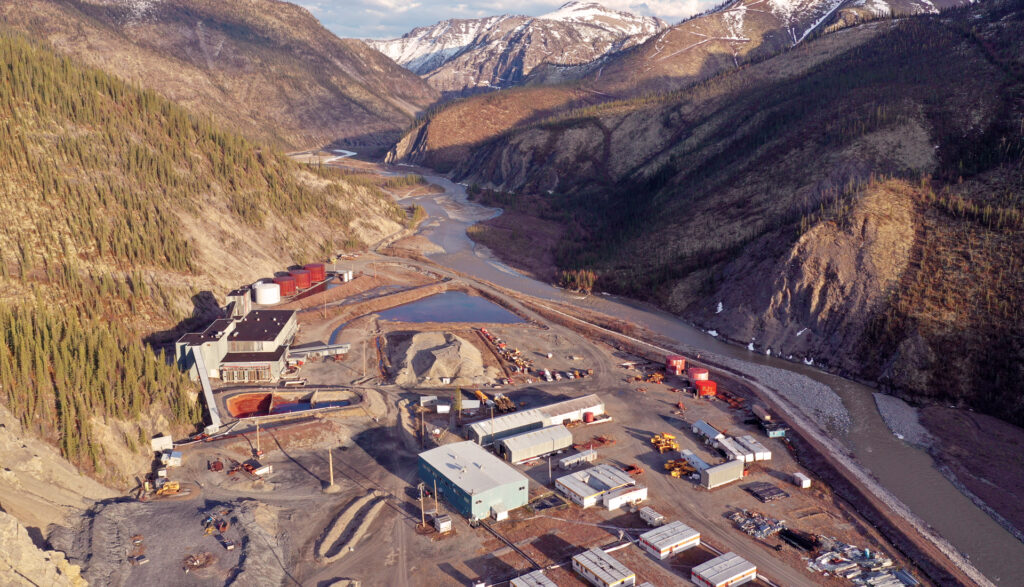 NICO
Located in the Tlicho region not far from Whati, Fortune Minerals' proposed polymetallic NICO mine was the subject of a Socio-Economic Agreement completed between the Company and the GNWT at the start of the year.
The deal formalizes the government and Fortune's objectives to maximize Northern and Indigenous employment, training, business opportunities, and education to benefit residents of the Northwest Territories. The agreement also establishes measures to identify and mitigate socio-economic impacts arising from development of the mine and related facilities in Tlicho Territory, located approximately 160 km northwest of the City of Yellowknife.
The NICO Project is primarily a cobalt asset that also contains
more than a million ounces of gold and approximately 12 per cent of global bismuth reserves. It is one of the few deposits situated outside of the Congo that can be developed to support near-term accelerating demand for cobalt in lithium-ion batteries needed to power electric vehicles, portable electronic devices, and stationary cells to store energy during periods of lower demand to make electricity use more efficient.
This summer, the company announced the discovery of a new zone of copper, located in bedrock exposed in a pit excavated last spring to provide aggregate for road work and is located 1.6 km southeast along the projection of strike from the main NICO deposit. The new zone is located on the periphery of previously identified coincident magnetic, gravity and electrical resistivity geophysical anomalies at Peanut Lake that are similar to the ones associated with the main NICO deposit.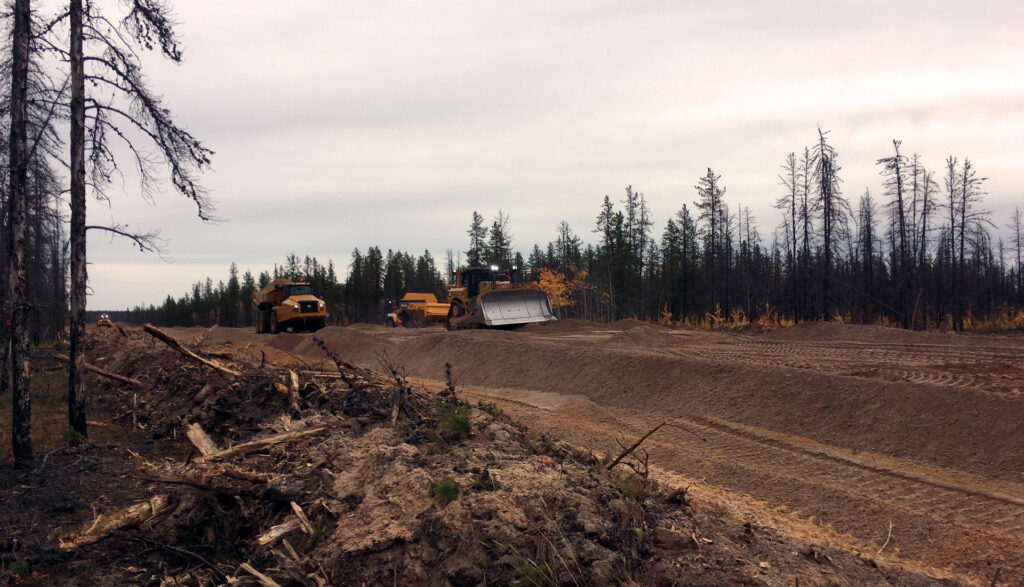 Nechalacho
After a relatively quiet stretch, Avalon Advanced Materials has signed a definitive agreement with Cheetah Resources Pty Ltd. to collaborate in the development of the rare earth resources on its Nechalacho Project at Thor Lake near Yellowknife.
Cheetah acquired ownership of the near-surface mineral resources on the Property above a depth of 150 metres above sea level (approximately 100m below surface), principally the T-Zone and Tardiff Zones, and related technical information thereto, for a total payment of $5 million. Avalon retains ownership of the deeper
resources in the Basal Zone that were the subject of its 2013 Feasibility Study.
"We are very pleased to have reached agreement with Cheetah on this innovative collaboration model, which allows for relatively rapid initial development at a small pilot scale, with low capital requirements and minimal environment impacts," says Avalon's President and CEO Don Bubar. "I was pleased with the positive reaction we received in the local community for our innovative, new small-scale development model that we plan to implement with Cheetah … Our local Indigenous partners will have the opportunity to become the leaders of this new business opportunity and share in the wealth created."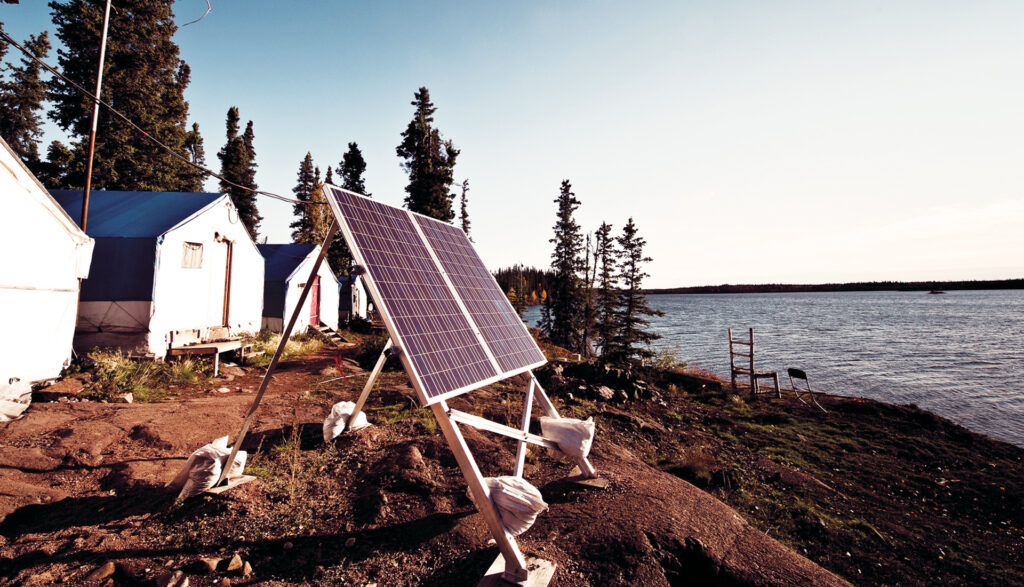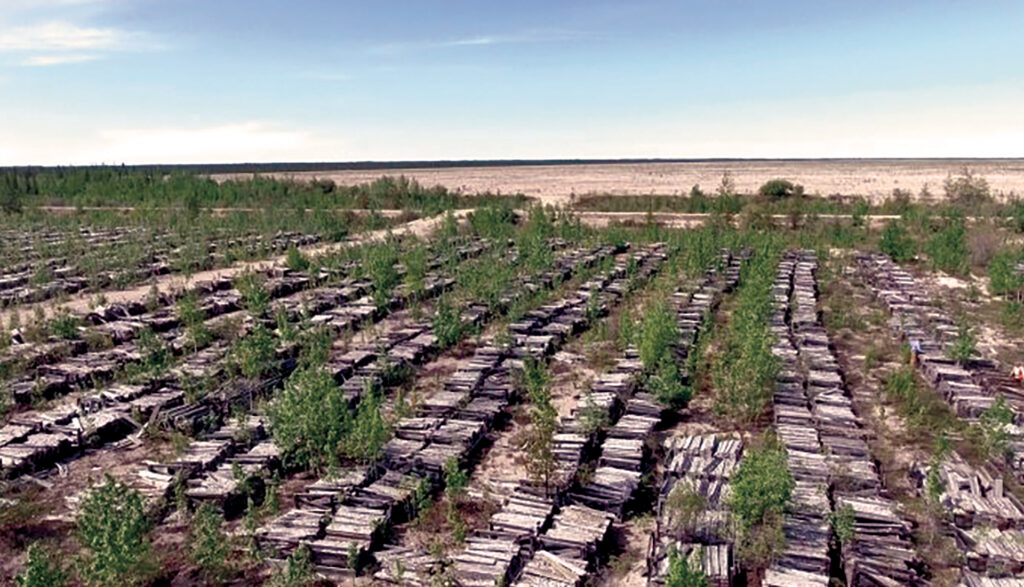 Pine Point
There's been a resurgence at past-producing lead-zinc giant Pine Point between Hay River and Fort Resolution, NT. Osisko Metals now controls the property and is all cashed up having not long ago closed a $10 million private placement to help fund exploration.The 2018-19 drill program is focused on closing gaps within the reported Inferred Mineral Resource to approximately 30 metres from the current drillhole spacing of between 40 to 60 metres. In addition, an exploration program was designed to search for new mineralization and focused below and along strike of the known
mineralized horizons. A component of this program was the application of an airborne gravity survey complimented by a recently completed LIDAR topographic survey. This brownfield exploration campaign investigated high-potential target areas following the analysis of the airborne gravity survey that will build off a wide compilation of historical datasets."With the tight line spacing of 50 metres and the ability to fly along the mineralized trends at Pine Point, we believe this survey offers a unique opportunity to make a new discovery in the camp," says Jeffrey Hussey, President and CEO of Osisko Metals. "Previous operators simply did not have the tools we have today to generate targets at Pine Point." MN