Weaver & Devore Trading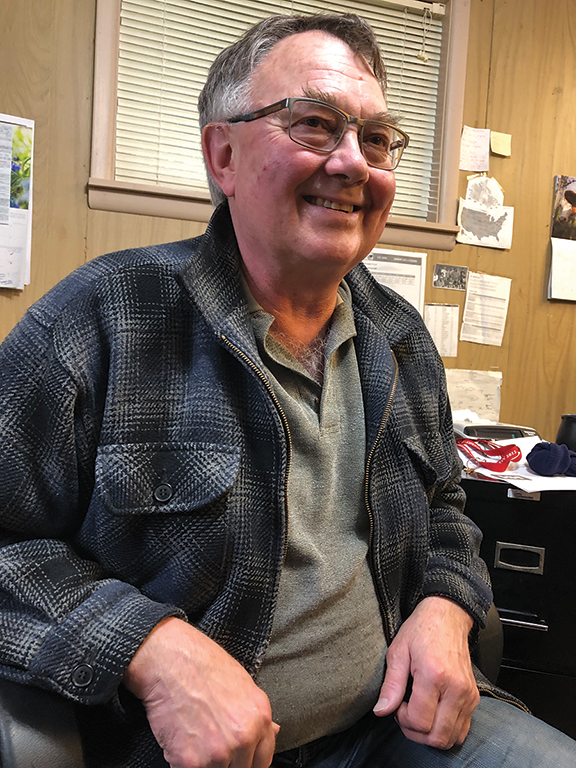 Weaver & Devore is the epitome and cradle of Yellowknife's urban history. Harry Weaver and Bud Devore started in 1936, selling goods off their barge. They've been a Yellowknife staple and landmark ever since. As if in homage to the gold discovery that brought them here, today, you can still find gold pans for sale way in the back of the store!
This general store still thrives in Yellowknife. Just as it did for early trappers in the 1930s and 40s, Weaver & Devore is the go-to for exploration and resource camps needing essentials from canvas tents to wood stoves; from Sorel boots to Canada Goose parkas; fresh produce to condiments. At 80-some years old, Weaver & Devore is unquestionably the oldest business in Yellowknife. What's the secret sauce?
Certainly resourcefulness and hard work. Nothing wasted, and they built to last. Bud and Harry built the first store – now Bullock's Bistro – with logs from Fort Resolution.
The lumber from their original barge became the store's floor. They were also attuned to the changing economy. Over its history, Weaver & Devore has outfitted trappers, hunters and fishers, gold stakers, oil and gas camps, mineral hunters, diamond explorers; and now those who come in search of the Aurora: tourists.
And why wouldn't Weaver & Devore be a magnet for visitors? When you walk through the doors you are walking into history. You are putting yourself in the midst of a decades-long story that tells of a community built on resources; the quintessential family business, handed from generation to generation, and run with solid community values. The story of Weaver & Devore is the story of early Yellowknife. And if you're lucky enough to visit the store when it's not too busy, you just might be able to engage Ken, Bud or Dave — three of eight Weaver siblings who still work in the store — in a conversation about this pioneering family.