Happy Birthday to Us
Canada 150 Community Infrastructure Program Funds Revitalization Projects Around the North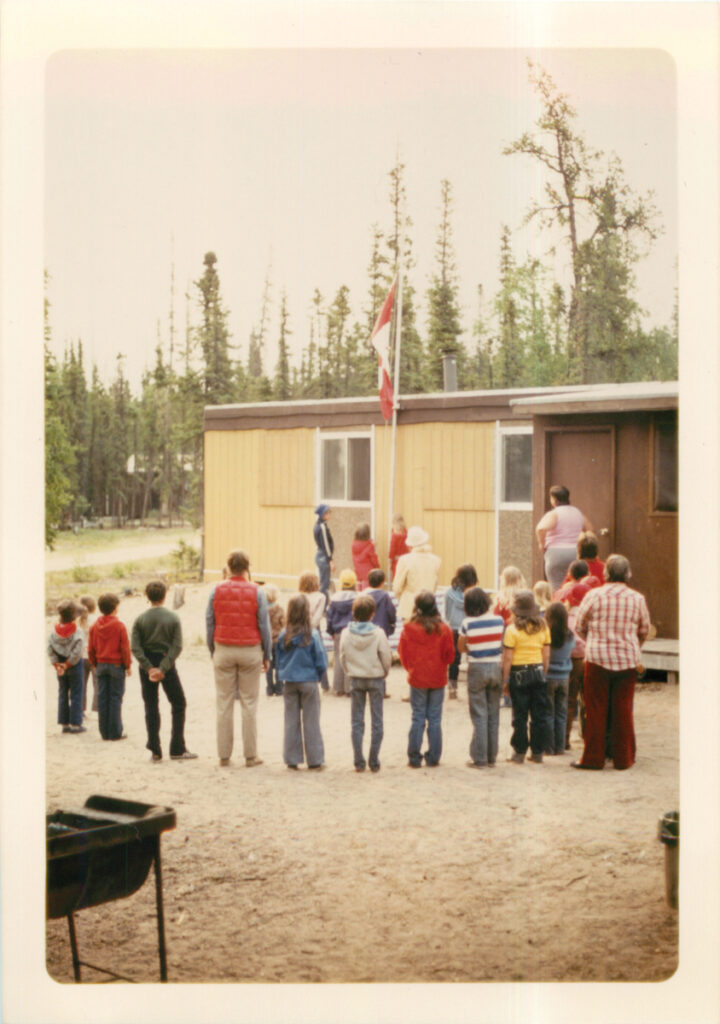 With Canada's 150th anniversary as a nation upon us, what better way to celebrate than by revitalizing community infrastructure?
As outlined in Budget 2016, there is now a total of $300 million available through the Canada 150 Community Infrastructure Program (CIP 150) – the government included an additional $150 million over two years supporting projects to renovate, expand and improve spaces such as community centres, parks and arenas across Canada. Around the North, there is now a total of $12.8 million available with CanNor administering the funds. Applications for Canada 150 Community Infrastructure Program continue to be accepted by CanNor on an ongoing basis. As of September, 16 Northern projects had been approved totaling $4 million.
One of the first recipients in the North was the Yellowknife District of Girl Guides of Canada. CanNor's contribution of $125,000 in funding – added to $50,000 in support received from the United Way, the Yellowknife Community Foundation and other private donors and volunteers – will assist with the renovations to the Girl Guides' main cabin at Camp Dechinta, located approximately 35 km east of Yellowknife on the Prelude Lake access road.
"The original building was donated back in the 1970s by ATCO," said Jennie Rausch, Camp Dechinta Revitalization Committee Co-chair. "We've been trying to maintain it as a resource, but it had deteriorated a lot over the years."
She and fellow committee members Delia Chesworth, Celeste MacKay, and Erin Scott, together with key volunteers like Warren Glaser, have already got the ball rolling on the new facility and hope to have it ready in time for Canada Day 2017. If they make the deadline they plan to have a gathering of Girl Guides from the other Northern programs operating in Hay River, Inuvik and even Whitehorse.
"With funding you normally have to piece things together, so you have to do your project in piecemeal, but when we found out about this program we said 'Wow, this is the perfect opportunity for us to get almost all the funding we need in one shot,'" recalls Rausch. "And the beauty of this funding is that it is specifically for enhancing existing infrastructure, so it was ideal for our project."
Rausch, who grew up in the City, has been involved in Guiding since she herself was a young girl.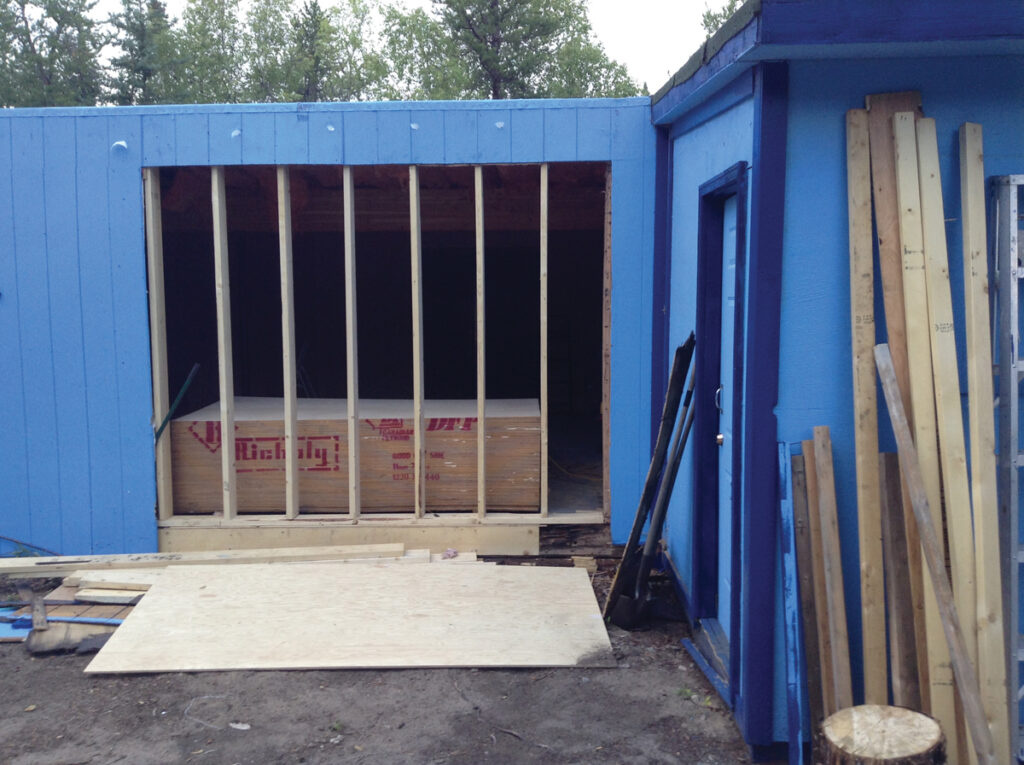 "I remember celebrating Canada's 125th anniversary at Camp Dechinta when I was a Girl Guide," she said. "The facility was old then, so receiving this funding as a part of Canada's 150th anniversary is an amazing opportunity."
The renovations will winterize the cabin and upgrade the heating and lighting to allow for year-round use. A minor expansion will also create more space for activities and better separate the sleeping, activity, and cooking areas. With a short summer season in the territory, the renovations will enable young members to participate in fun and confidence-building activities throughout the year.
"To be able to camp all year-round is the icing on the cake for youth in our community and territory!" she added.
With applications flowing in from around the country for CIP 150 funding, NWT MP Michael McLeod was happy to show his support for this initiative.
"I'm very pleased that Canada's 150 funding will be upgrading Camp Dechinta for Yellowknife's Girl Guides and other youth in the community," he said. "Camping remains a key part of the Northern experience and having a facility available throughout the year is a great opportunity to discover the natural beauty of the outdoors."
Camp Dechinta is just one NWT project that's already received assistance.
Paving the Way
CIP 150 funding will also be used to improve the Lutsel K'e arena after Navdeep Bains, Minister responsible for CanNor announced an investment of $292,875 to the Denesoline Corporation Ltd. to upgrade the community arena with an asphalt surface.
Until now, the sandy surface of the arena could only be used during the winter months. By asphalting the arena floor, the community will have year-round access to play sports, participate in leisure activities, and hold cultural events, such as drumming or arts and craft fairs.
"Placing a hard surface in the Lutsel K'e arena has turned it from a winter hockey rink only into a year-round, multi-purpose recreational facility allowing for basketball, soccer, other sports, conventions, seminars, gatherings and so on," said Ron Barlas, Chief Executive Officer of Denesoline Corporation Ltd.
"A big thank you to the Canada 150 Community Infrastructure Program, De Beers Canada, and the staff at Denesoline Corporation for demonstrating how government, industry and Indigenous groups can collaborate successfully to enhance community members' quality of life and wellness."
De Beers Canada is contributing $100,000 to project as a matching contribution required by the CIP 150 program.
"De Beers believes that our business can be a catalyst for delivering socio-economic benefits and make a positive difference in the communities where we operate," said Kim Truter, Chief Executive Officer, De Beers Canada. "We are pleased to be able to work in partnership with the community and CanNor to not only improve the quality of life in Lutsel K'e but in developing capacity in the community to manage a large infrastructure development."
Who Can Apply?
Applications for projects in Yukon, the Northwest Territories, and Nunavut are being accepted on a continuous basis by CanNor until all funding dollars are distributed.
Organizations that can apply include:
A municipal or regional government established by or under territorial statute;
A band council or an Aboriginal government authority established by a Self-Government Agreement or a Comprehensive Land Claim Agreement;
An incorporated not-for-profit organization;
A territorial entity that provides municipal-type infrastructure services to communities, as defined by territorial statute; and
A public-sector body that is established by or under territorial statute or by regulation or is wholly owned by a territorial, municipal or regional government which provides municipal-type infrastructure services to communities.
The program supports the renovation, expansion and improvement of existing community infrastructure. Examples of eligible projects include improving accessibility to a community centre, repairing a museum's roof, expanding a gymnasium, or extending a trail or bike path.
In Inuvik, for example, the CIP 150 program is helping to spur renovations of the Royal Canadian Legion – McInnes branch. The $397,875 in funding is helping to expand the building to create additional seating and meeting rooms. This increased space will allow for more services to veterans, branch members and the community. The McInnes Legion is a vital resource in the community as it hosts and organizes Remembrance Day events and helps the community carry out Canada Day festivities. The Legion also supports youth in the community by hosting fundraising activities and organizing training opportunities.
"The contribution provided by CanNor through the Canada 150 Community Infrastructure Program will guarantee and enhance the ability of McInnes Branch #220 of the Royal Canadian Legion, to continue to support the community of Inuvik," said Don Craik, President, Royal Canadian Legion, McInnes Legion Branch #220. "These much needed renovations have been on the back-burner for many years. Now, thanks to the assistance of CIP 150 it can become a reality and we can continue to serve the community for years to come."
The McInnes Legion is contributing $107,625 of its own funds to complete the renovations to the facility.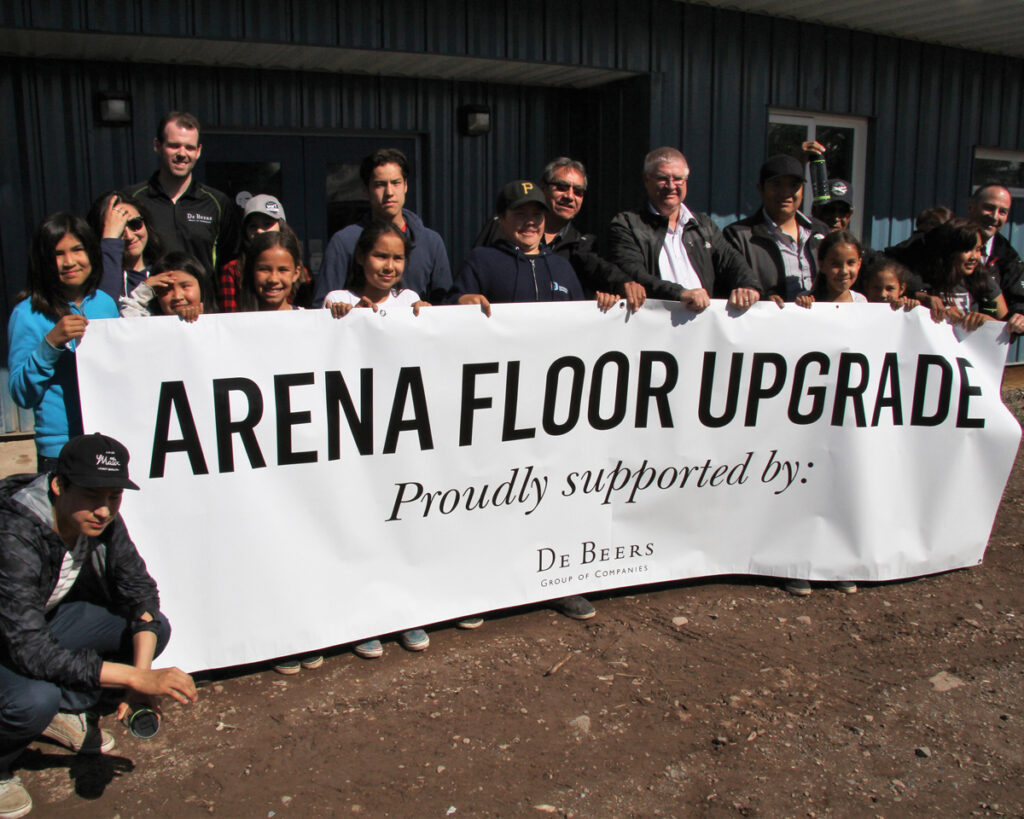 Upgrades Improve Kugluktuk Arena Complex
In Nunavut three projects have also received assistance through the CIP 150 program. There was $225,000 in funding provided to make improvements to the Kugluktuk Arena and Complex in Nunavut.
This investment will support upgrades and renovations to the arena and complex. The boiler system will be replaced and the ventilation system will be upgraded to improve heat recovery and air quality. The fire sprinkler system will also be upgraded, and repairs will be made to the exterior of the building.
The Kugluktuk Arena and Complex is a multi-purpose facility that includes an ice rink, youth centre, community kitchen, fitness centre, community hall, and local radio station.
"The Hamlet of Kugluktuk is pleased to have the support of CanNor to further enhance the quality of the structure for future generations to use," said Ryan Nivingalok, Mayor of Kugluktuk. An additional $75,000 came from the Hamlet to make the project a reality.
In Arviat, CIP 150 funding to the tune of $500,000 will support the expansion of local Sports Park.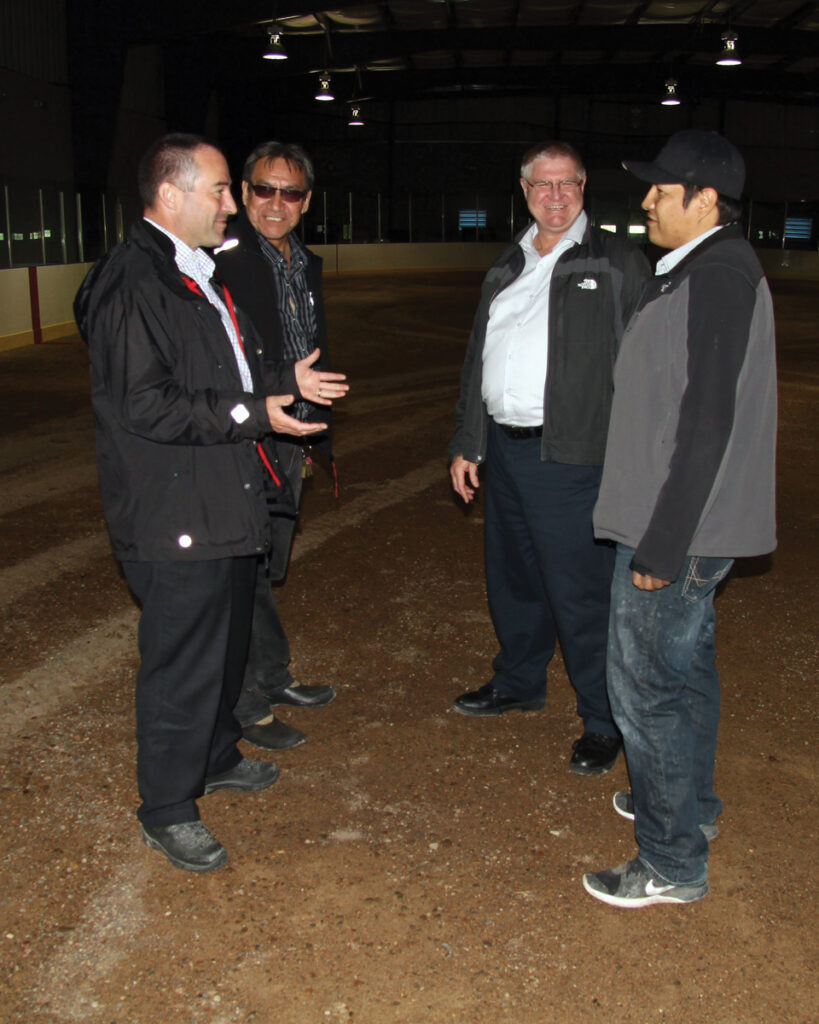 This community infrastructure renovation will providing Arviat youth and other residents with improved recreational opportunities with the addition of a ball hockey rink, basketball court, additional seating, playground equipment, a site office, and change rooms. These renovations will maintain the Park as a sports and community events facility and will increase the variety of activities available to the community.
"As one of the largest and fastest growing communities in Nunavut, the Hamlet of Arviat is working hard to develop new facilities and infrastructure for Arviammiut," said Bob Leonard, Mayor of the Hamlet of Arviat. "Our population is overwhelmingly young and active, and improved sports facilities are greatly appreciated by the community. We have seen the positive results that sport and recreation activities can have among our youth, and our expanded Sports Park will greatly increase the range and amount of activities that are available for our community."
The Arviat Sports Park also received $842,000 from the Hamlet of Arviat and $150,000 from Sports Nunavut, for a project total of $1,492,000.
CanNor also announced $62,822 in CIP 150 funding to upgrade outdated and damaged signage in Iqaluit's Sylvia Grinnell Park, one of the most visited and popular parks in Nunavut.
The project consists of replacing and redesigning interpretive signage throughout the Park this summer. The updated signage will give details about the Park's history, local wildlife, and Inuit culture in the region, improving the park experience for locals and visitors alike.
"The upgrades to the signage in Syliva Grinnell Park are a good example of what CIP 150 is all about," said Minister Bains. "Supporting improvements to the places where families go to spend quality time together is an ideal way to invest in our communities so that they can be enjoyed by Canadians for years to come."
An additional $41,921 in support for the Sylvia Grinnell signage redesign is being provided by the Government of Nunavut's Department of Environment, for a total investment of $104,743.