Finning makes Earthmoving easy
Got a really big pit to dig? Finning sells Cats that can make the earth move for you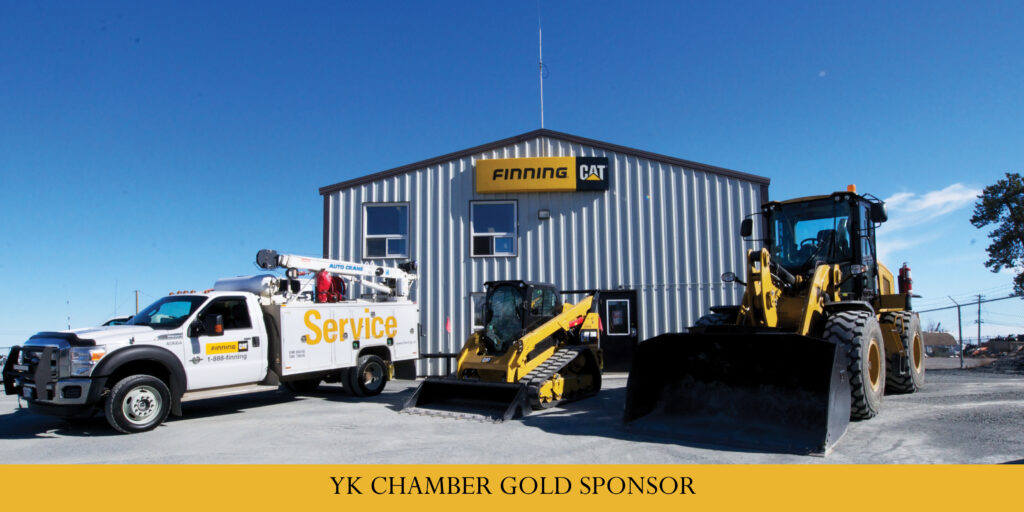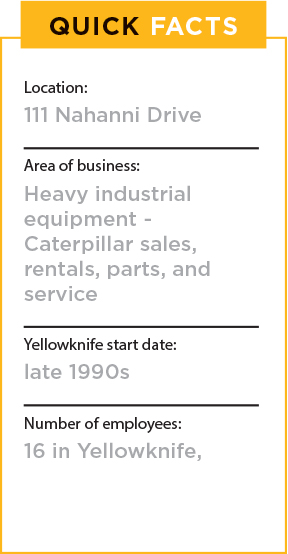 It was the diamond mining rush in the 1990s and the start-up of the Ekati mine in 1998 that first attracted Finning (Canada) to Yellowknife. "Since then, this city has proven to be a good location in the North to logistically do business," says Kyle Wright, major account product support representative for Finning.
Business has been so good in fact, that in 2014 Finning significantly expanded its presence in Yellowknife by renovating a building to serve as a new parts department and a field service division.
As part of Finning International, the largest Caterpillar dealership in the world,
the Yellowknife operation sells, rents, and provides customer support for the Caterpillar heavy equipment used in mining operations, road construction or any large civil engineering projects in the North where Caterpillar equipment is used. It's a wide range of equipment, from compact construction machines to the largest mining equipment and includes mining trucks, road graders, backhoe loaders, compactors, bulldozers, excavators, wheel loaders, track loaders, and specialized surface mining and underground mining equipment, to list a few.
Caterpillar also has a large power systems line that includes electric power generation, petroleum, industrial and marine solutions. "We have taken the power systems side of our business one step further," says Wright. "We internally engineer and manufacture custom solutions for our customers. These custom solutions are powering almost all the mining sites in the north."
Wright expects that the upcoming large infrastructure projects throughout the NWT, as well as additional mining projects coming online, will continue to help Finning grow in the north.
Finning's most recent good news came in February of this year when it negotiated a three-year service contract with the new owners of the Ekati Mine, Dominion Diamond Ekati Corporation. "This is a long partnership we have had at the Ekati mine site and we are enthusiastic to continue moving forward," Wright says. "Our strategy in the north is to be focused on customer loyalty ensuring we are positioned with good relationships to capture future market growth opportunities."
~Beverly Cramp