New Age Networking
Organizations Exist Dedicated to Helping You Expand Your Contacts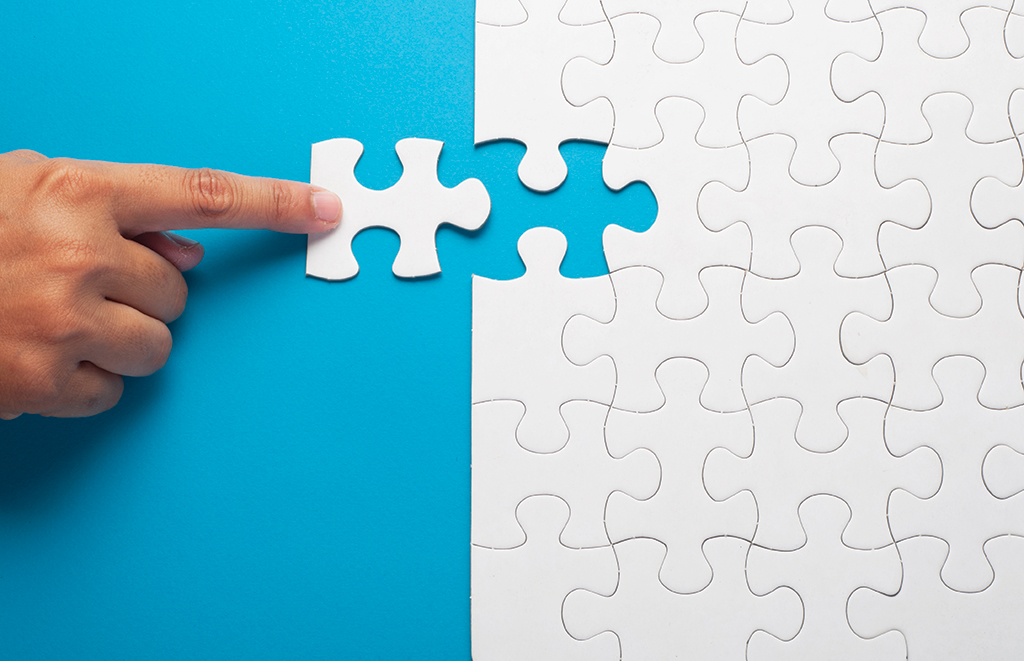 By Graham Chandler

From one-person enterprises to 16-Nation pipeline partnerships, Indigenous business is one of the fastest-growing sectors of the Canadian economy. More entrepreneurial communities and First Nations are starting up and participating in a wide scope of businesses than ever before – boosting the need for fruitful engagement between Indigenous and non-Indigenous businesses. And as every entrepreneur and business manager knows, there's no better way than powerful networking. You may have the best idea or the best product but without meeting the right people it will languish or wither and die. The Indigenous economy calls for some unique networking tools.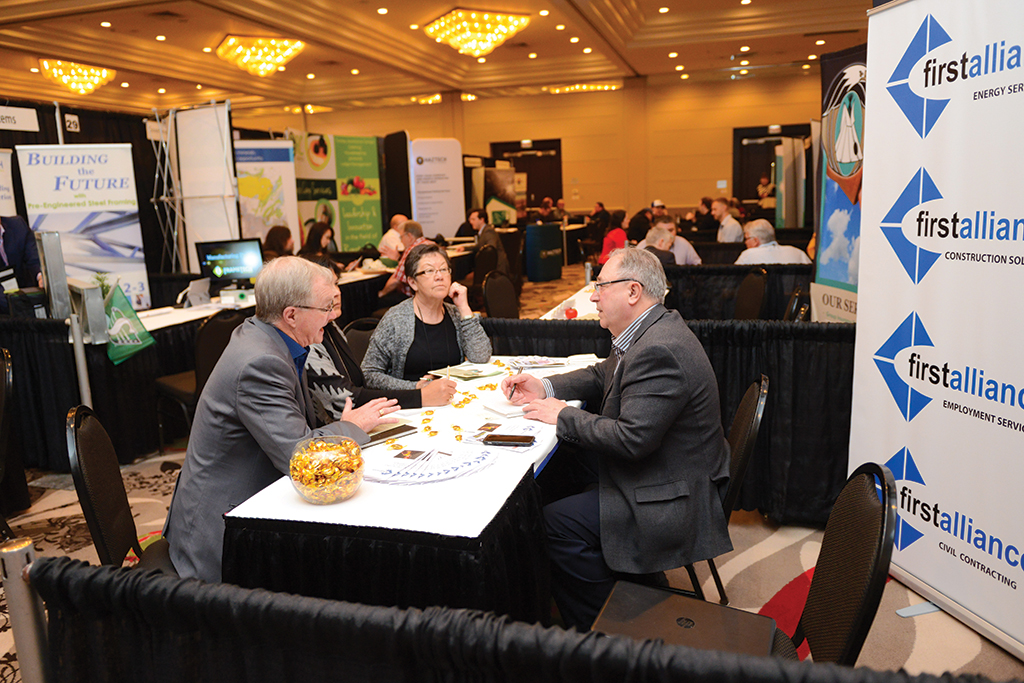 Canadian Council for Aboriginal Business
"Our whole mandate is building a stage where Indigenous and non-Indigenous people come together to expand their business," says JP Gladu, President, and CEO of the Canadian Council for Aboriginal Business (CCAB). And after 36 years, they've developed and honed tools that work.
Start with getting certified by CCAB as a Certified Aboriginal Business, because companies want to deal with businesses that are, in fact, Aboriginal says Gladu. "So we have an assurance that companies are registered with CCAB as Aboriginal before putting them into the marketplace where they'll have more business opportunities."
Tools & Finance for Aboriginal Business is a CCAB online resource offering topics like HR, legal, regulatory, financial tools, supply chain, and technology. But importantly, Gladu stresses, it's a connection tool between the service providers and the businesses that are looking to grow and expand their businesses. "Tools to help them network," he says.
To gauge and ensure those tools are working, CCAB offers PAR – Progressive Aboriginal Relations. "PAR is a program for non-Indigenous organizations to get better at engaging with Indigenous businesses," explains Gladu. It helps companies measure and compare themselves to their previous year – for things like employment, procurement, and engagement.
Through CCAB's Aboriginal Procurement Champions and Aboriginal Procurement Marketplace programs, "We're encouraging full Indigenous participation in government supply chains," says Gladu. "We're putting as much pressure on the government as we can." And a success: Oct. 1, an increase in federal procurement from Aboriginal businesses to five per cent was announced in the Liberal Party election platform.
CCAB events offer excellent forums for networking. For example, three major gatherings are held annually in Calgary, Toronto and Vancouver to celebrate Indigenous successes and showcase the people and the important work they do. With speakers and engagement opportunities with the Aboriginal business community, it's time to mingle and network.
CCAB's strong storyline is backed up with its own commissioned economic research. "Decision-makers like stories, but they need the data to be able to push forward in policies and practices," says Gladu.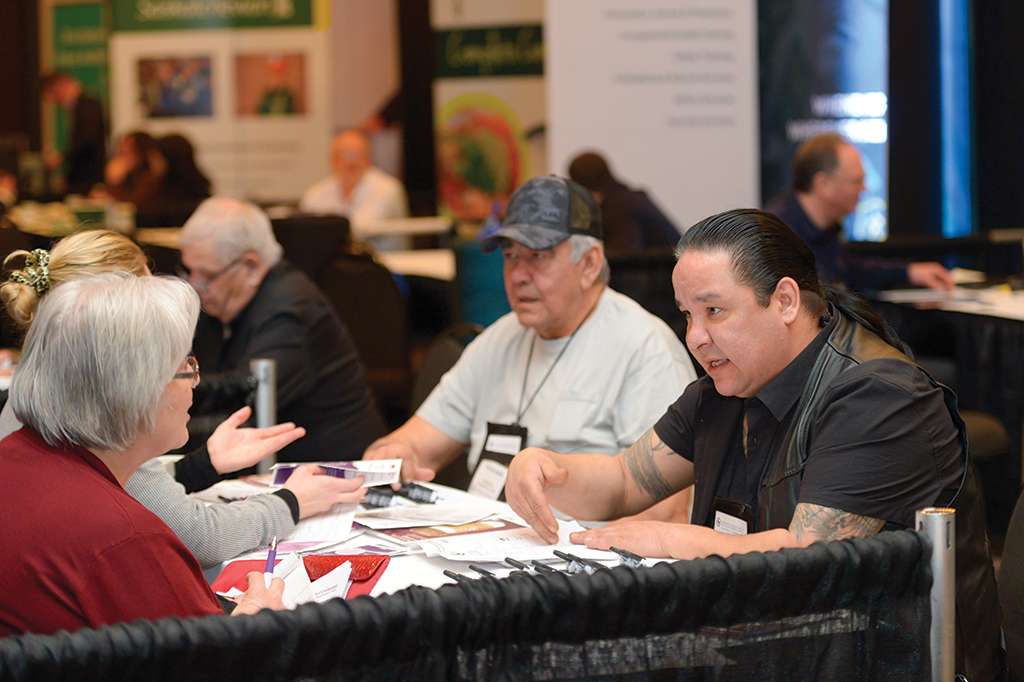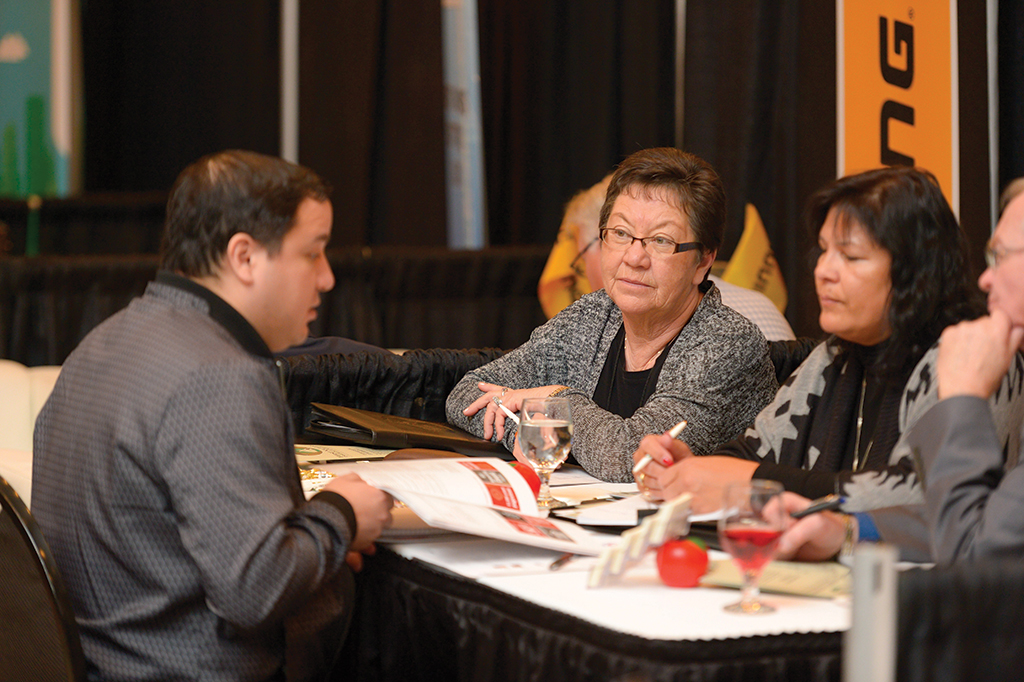 ABM Indigenous
Out of the small Coast Salish community of Tla'amin just north of Powell River B.C., Katrin Harry, Managing Partner of ABM Indigenous, knows what communities need to create businesses. "Many young families want businesses but practically that's not an easy thing to do."
Technology is the tool that connects them to the market she says, "And that's what we're doing. We are facilitating business connections in the Indigenous business space that allow people to create business revenue streams wherever they live." From big multinationals to Ma and Pa outfits working at the kitchen table.
The key? ABM's own proprietary matching software, leading to face-to-face meetings at their events across Canada.
Harry says it works somewhat like online dating, but it's not curated. "With online dating, anyone can sign up. We don't allow just anybody to sign up. We vet everybody and make sure the decision-maker is on the floor. We have to make sure all the business interests align." Thus the system allows meetings with only relevant, like-minded, motivated decision-makers who want real handshakes and concrete deals.
So when applying, it's critical that delegates be as specific and concrete as they can about their goals for a particular show, she says. What they bring to the table must be real. A detailed profile is important.
The software doesn't rely solely on algorithms to make the match either, because ABM believes algorithms can't replace creativity, innovation, and outside-the-box thinking. "Our system suggests matches but doesn't make them," explains Harry. The final match is human because often it's the hidden opportunity that provides the most value.
But in case either party feels it's a mismatch, there's a solution: a button that says 'decline the appointment'. "We've created a culture that declining an appointment is okay and nobody's feelings are hurt."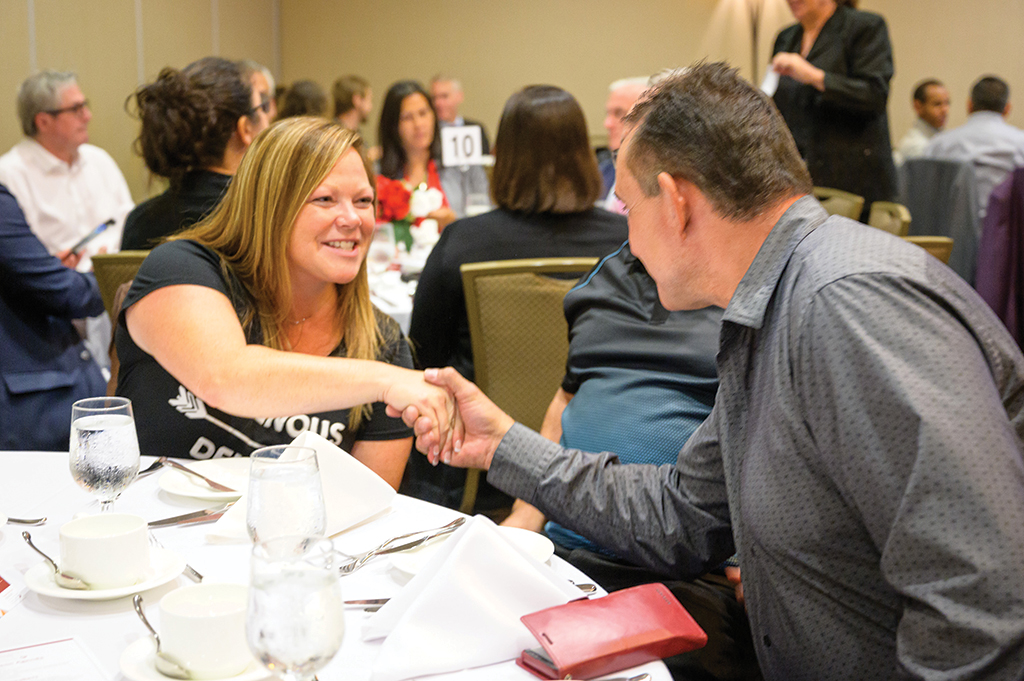 How do they meet? For companies with a booth and a specific product or service, that becomes the confidential meeting place. For Indigenous communities who travel to the trade show without a booth, because they're open to many opportunities, there are meeting rooms. They may not yet have a developed business so they have no need to display anything; so they come with their decision-makers who want to start business ventures.
Schedules can be busy, maximizing opportunities: up to 31, 20-minute appointments over two days. And because everyone is in the Indigenous business space, much-referring results. Collaboration is common and conflicts are rare. Harry has found people at the events to be highly business-minded. They show up with open minds, a sense of urgency, and a true desire to get deals done. "The business match for profit is everybody's underlying motivation," she sums.
It's working. ABM Indigenous continues to expand since its launch eight years ago. "We find more and more that communities across the country are reaching out to one another, like Ontario First Nations coming to our Shuswap event for example," says Harry. And now south of the border: a first event with the Navajo Nation in Arizona last April.
And perhaps even further afield, like Australia and New Zealand. "There are opportunities everywhere," says Harry. "We see ABM becoming a truly global network."
More tips
From a non-Indigenous perspective, when engaging Indigenous services, "just put yourself out there," recommends CCAB's Gladu. "Sometimes Aboriginal businesses are a bit more reserved when starting out and they could use people extending their hand." Then as they mature they become bolder, they get out there and network putting themselves into marketplaces. "You just keep going out there, prove yourself and show you can do it."
To that, ABM Indigenous co-producer Qwastånayå (L. Maynard Harry) adds that "do understand that Indigenous decision-makers can be cynical and cautious," he writes. So in establishing a business relationship with a particular First Nation, he says it's best to first contact its economic and business development office instead of its Chief and Council. And engage in an honest conversation with the goal of finding the commonalities; explaining the mutual win. "Don't be intimidated by approaching Indigenous communities," offers Qwastånayå. "Ask lots of questions and remain open."
Gladu says you can embellish your networking by how you incorporate your business into your day to day operations, too. "I'll give you two examples," he says. "Birch Bark Coffee has an Indigenous story to its business but it also donates bags of coffee and donated a water-purification system to a family and a community." Another is Jenn Harper, founder of Cheekbone Beauty Cosmetics, who donates 10 percent of her proceeds back to Indigenous women and girls to support them. "So if I purchase a good or service I know I'm supporting a business with a good story supporting a community," says Gladu.
Finally, "There are organizations out there to support your business – you don't have to do it alone," says Gladu. ABQ