Building a Reconciliation Economy
Investment Fund Allows Indigenous Social Enterprises to Take Flight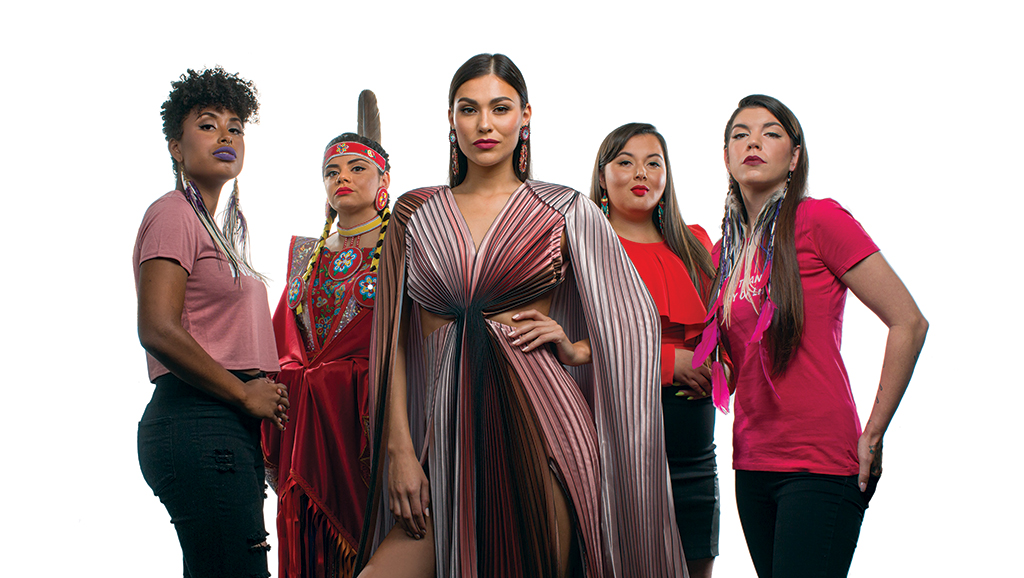 "These gentlemen believe in a version of me that doesn't quite exist, and that's this CEO and founder of a big cosmetics brand."
By Meagan Gillmore

A Vancouver-based venture capital fund is helping an Anishinaabe woman in St. Catherine's Ont., create environmentally responsible cosmetics while empowering Indigenous youth and investing in their education.
Jenn Harper's company, Cheekbone Beauty Cosmetics Inc., sells makeup online. It uses Indigenous models and brand ambassadors, and 10 per cent of its sales go to Shannen's Dream, an initiative of the First Nations Child & Family Caring Society that supports quality education in First Nations communities.
"I wanted to create a brand that Indigenous youth can see themselves in," says Harper, a mother of two. The company began selling products in 2016, all made by a third-party. Harper has funded all the costs. But now Harper, a former marketing professional who worked in the food and hospitality industry, is testing out new products, made with formulas created by scientists she's hired.
"I have no experience," Harper says, reflecting on her C-grades as a student. "Now I'm working with scientists and we've made formulas, making lipstick. I'm testing foundations today on my face. That is bananas. It blows my mind."
In fall 2019, Harper received a $350,000 investment from Raven Capital Indigenous Partners, a fund created specifically to invest in for-profit, Indigenous social enterprises in a way that respects Indigenous cultures. Cheekbone is one of three businesses Raven has invested in since May 2019. Much of Raven's money comes from foundations.
Three founders' vision
The fund exists to help build a "reconciliation economy," explains Jeff Cyr, one of Raven's three founders. Cyr, who is Metis from St. Francois Xavier, Man., started Raven with Paul Lacerte, a member of the Nadleh Whut'en First Nation in northern B.C. and Stephen Nairne, the fund's chief investment officer. Nairne is not Indigenous.
Cyr, who along with Lacerte is a managing partner of Raven, says the fund began to supply what, in his experience, Indigenous businesses often struggle to obtain: flexible, patient capital that can allow businesses to grow. After decades of working for Indigenous communities in the federal government and not-for-profit organizations, Cyr realized the inability of Indigenous businesses to access the capital to sustain social innovations was hindering communities from solving problems resulting from negative impacts of colonization and assimilation.
"Venture capital in Indigenous communities is like a unicorn," he says. "You think it exists, but you've never really seen one."
Government grants, says Cyr, can help businesses get started, and some financial institutions – usually Indigenous – provide some operating capital, based almost solely on collateralized debt. "It's hard to grow your business on debt," he says. It's also often difficult for Indigenous businesses to qualify for financing from mainstream institutions, and intergenerational wealth, the lifeblood of many start-ups, isn't common Indigenous communities. Besides that, Indigenous businesses and non-Indigenous investors or financial institutions often approach investing differently.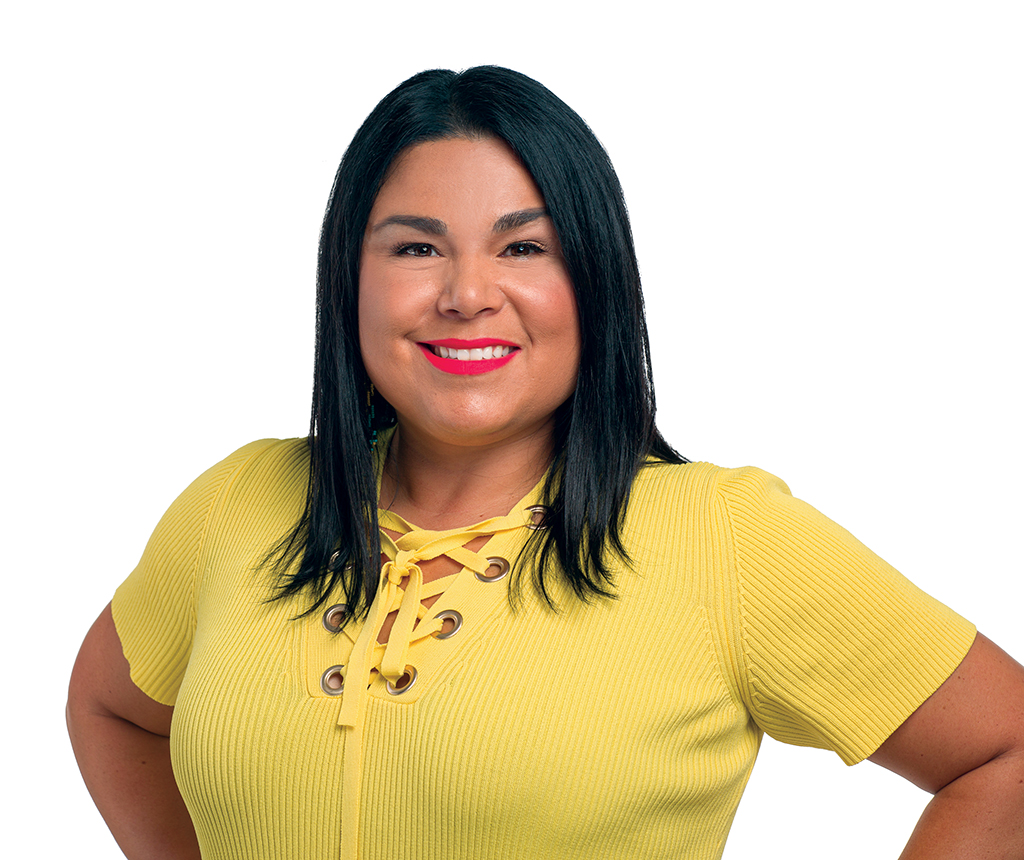 Raven focuses on companies in the early/growth-stage. Investments in this first round, set to close in early 2020, are between $250,000 and $1 million per company.
Harper plans to use the money to create original cosmetic products that use sustainable ingredients. The products, which she hopes will be ready for market early in 2020, include a lipstick that's made with fair-trade shea butter and comes in biodegradable packaging.
"Every ingredient is extremely thoughtful, sustainable and purposeful that's going into the product," explains Harper. "If you consider how Indigenous people have always lived, they've always been concerned about impacts on the next generations, especially when it comes to environmental issues. We knew as a brand first and foremost, our goal and our platform were to create sustainable communities and that meant empowering our youth."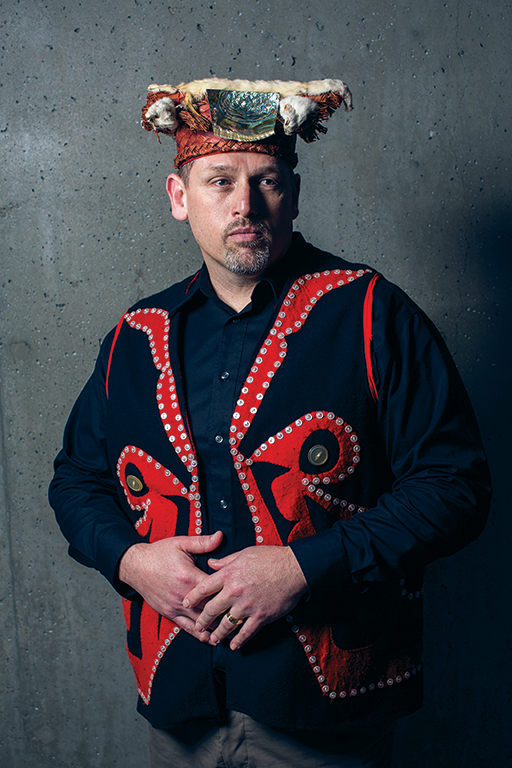 She wants her journey in entrepreneurship to inspire youth to consider similar careers. "I grew up never having a role model," she says.
Harper says the oft-cited barriers to Indigenous people entering business "were created in our minds by colonialism. We should know that now. Let's climb over them, tear them down, do whatever we need to do to work around it because people designed this way of thinking for us to make us feel like we weren't valuable and we weren't worthy of doing all these incredible things."
Harper's perspective is fairly common amongst Indigenous business leaders, says Nairne, Raven's chief investment officer. He says most Indigenous business leaders he talks to say their goals for their companies are to build up their communities and to help youth. "We see social enterprise as an inherently Indigenous business model," he explains.
Social foundation
It's foundational for Animikii Inc., a Vancouver-based company that provides digital solutions. Animikii, founded by Jeff Ward in 2013, was the first company that received an investment from Raven. In June 2019, Raven invested $750,000 in the company and joined the board. That's significant. "Other investors wouldn't give us the time of day," Ward says, including a financial institution he'd used for years.
Animikii develops websites and software, design and branding, as well as digital communications. The company plans to use the investment to hire more staff and bring its Indigenous data sovereignty product to market. The product will allow Indigenous communities to design, control and host their own datasets.
But the "impact work that we do is extremely pivotal to our success as an organization," Ward, who is Metis and Anishinaabe, says.
Animikii is a B Corp certified social enterprise, and each year since 2016 has produced a report about the company's community impact. This includes volunteering with various community groups, providing scholarships for students and running workshops to teach youth about robotics to help them, as Ward puts it, "get bitten by that tech bug."
"We want to try and encourage youth to look at tech and digital careers."
While Raven is technically a sector-agnostic fund, Nairne says much of its work has been with technology companies.
"What surprised us the most is the pure tech businesses," he says. "This is important for us to communicate with our investors that there are Indigenous businesses that are sources of knowledge."
Backing future leaders
"We're not backing Indigenous businesses so they have a chance to participate in the economy," Nairne continues. "We're backing Indigenous businesses that we think will drive the economy and are super strong entrepreneurs who we believe have fundamentally scalable business models." That includes One Feather, a fintech company based in Victoria, B.C. It has created the only digital voting platform in Canada specifically for First Nations, allowing people to vote in referendums, settlement agreements, and First Nation elections securely and anonymously. The cloud-based platform works on all devices and operating systems, says Lawrence Lewis, the company's founder.
Lewis, a member of We Wai Kai First Nation, says it's resulted in higher voter turnout in some communities.
"Indigenous elections are very passionate events and oftentimes there are clear familial lines," says Lewis, who has spent decades working in administration at First Nations governments and as an electoral officer. One Feather staff sometimes travels to communities and help administer elections.
"We pride ourselves on providing a clear and transparent process. We're independent of the community as well, so we don't have any vested interest in the outcome … Using electronic voting in an election event allows participation free of intimidation and harassment. We've gone to communities and done electronic voting and people said it's the first time they've participated in a vote."
The company incorporated in 2014, and a year later took its first client. Now, the company's worked with more than 150 First Nations throughout almost all English-speaking jurisdictions in Canada. Lewis won't disclose how much Raven's investment was, but says it will allow the company to develop new innovations. The company plans to develop a way to use blockchain to validate and verify elections online; Lewis says One Feather would be the first Canadian and Indigenous company to do so.
Despite the momentum, Lewis chooses investors carefully. Indigenous values only make sense, he says, to people who live them. Raven's Indigenous perspective appealed to him. "We could have easily gone out and raised $3 or $4 million and done everything we needed to do in 18 months," Lewis explains, "but we wouldn't be an Indigenous company. We'd be a technology company with very little to do with Indigenous people … What Raven allows us to do is align with our principles and values and our priorities and allow us to build the technologies in a sustained way and ensure that we remain an Indigenous company focused on serving the Indigenous people and communities in Canada." Raven also plans to grow. Once the current fund closes, Cyr says they'll start raising money for the next fund which will allow them to make larger investments. Impact investing is still small, but is becoming more popular with investors who "want to do more with their money than make more money."
Jenn Harper says that she appreciated Raven because, just like she sees the future and potential in Indigenous youth, Raven was willing to invest in the future for her. "These gentlemen believe in a version of me that doesn't quite exist, and that's this CEO and founder of a big cosmetics brand." ABQ