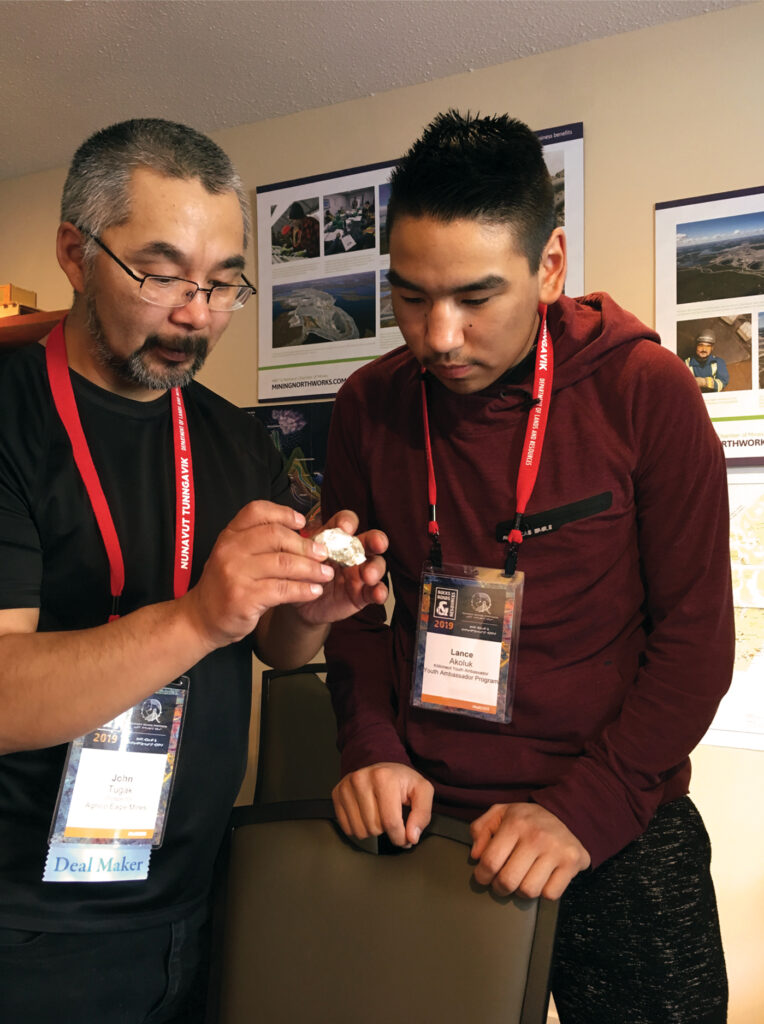 Credit where is due
Mining North Works! Highlights Successes of Mining and Exploration in NWT, Nunavut
By Beverly Cramp
Two years ago, the NWT & Nunavut Chamber of Mines determined there was a need to create a broader awareness of the benefits of the mineral exploration and mining industry in the North. One of the Chamber's first actions was to create a public awareness position that would be responsible for producing educational products. Thus, in 2017, Doug Ashbury was hired as the public awareness manager. "Mining detractors were being heard loud and clear through the media," says Ashbury whose past experience included 16 years as a journalist and 11 years as a communications professional at Diavik Diamond Mine. "But we hadn't heard from the other side about the positives of responsible mining. Hiring me was the first step and the Chamber found funding so we could develop a communication strategy followed by communication products." Ashbury immediately set about creating a brand. "That took time," he says. "We needed to define what the look and feel would be like." The brand name, Mining North Works! (including the exclamation mark) has a logo in the shape of a stylized "M" and employs the colors purple and green. "Who doesn't like the vibrant feel of those colors?" Ashbury rhetorically asks. To anchor the new brand and logo, Ashbury created a website, gathering content from within the Chamber. This included information about the creation of jobs (the mining industry employs thousands of Northerners), to various facts about the business sectors that profit from mining, and short but authoritative sections on the industry's history. The website has also been translated into Inuktitut and Inuinnaqtun for broader appeal to Northern audiences.
Boom and Boom 
Despite having worked in the North for almost 20 years, Ashbury says he learned much putting the website together. "A lot of people believe the mining industry is 'boom and bust' but it's actually been booming for 80 years. The Chamber knows well about the companies operating here and what they are doing for the North. We have been collecting this information for 25 years. The material in the website reflects the industry's successes here. It's a huge economy generating lots of jobs – it's the largest employer of Indigenous peoples in Northern Canada. We want to keep it going." Early on, Ashbury identified that one of their key audiences is youth in both NWT and Nunavut. Consequently, the website includes lengthy career catalogues (listing more than 100 career possibilities from bakers and carpenters, to geologists and surveyors) and profiles of role models like Cara Benoit, an Occupational Health & Safety Hygienist at Diavik Diamond Mine. The profiles describe the kind of work that Benoit does, what she likes about the job and what it takes to become qualified for the position. Youth need to know not only about the various careers on offer, but the kind of education and training required to achieve those positions. In addition to the Mining North Works! website, Ashbury has developed a mineral resources video for educational uses and also a new Mining North Works! publication described as: "a 'Northern mining 101' with information about past, present, and potential future mines."
"Our aim is to give people the information they need to make informed decisions"
Written in an easy-to-read, non-jargonistic style, the publication explains the mineral resources cycle from exploration through production to mine closure. The publication also includes an array of facts and figures about the North's exploration and mining industry. "Our aim is to give people the information they need to make informed decisions," says Ashbury. "The Chamber is political, but we aren't. We don't state opinions or provide policy statements
for governments. We highlight the people who work in the industry and what they do." In addition to distributing these information products to the public through companies, career fairs and trade shows, Ashbury says that Mining North Works! is partnering with governments, companies and organizations to get the word out.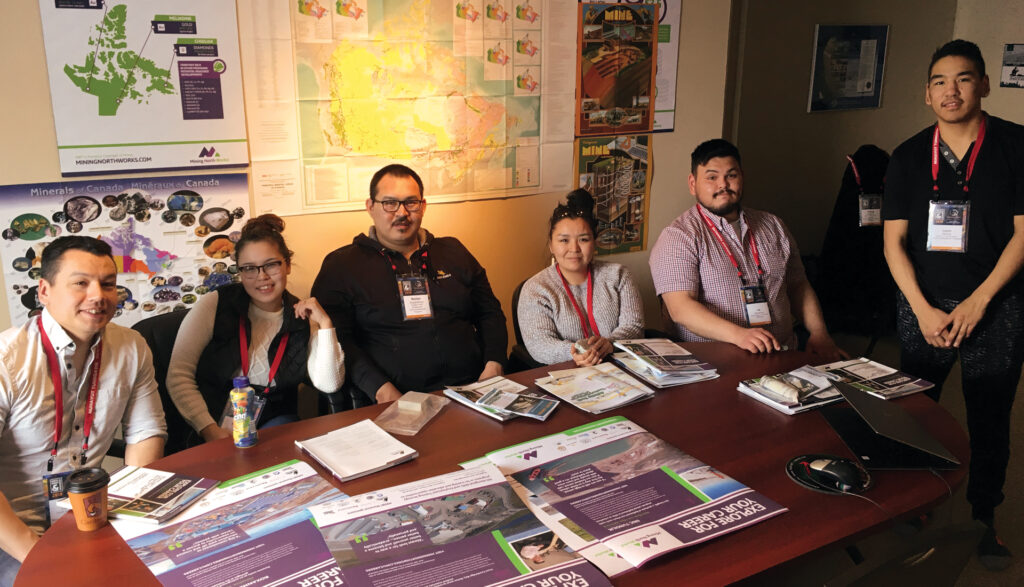 A Benefit Already
One organization that has reached out to this new initiative is Mining Matters, a charitable organization that operates nationally, dedicated to educating young people and to helping them develop knowledge and awareness of Earth sciences, the minerals industry, and their roles in society. Mining Matters provides up-to-date information about rocks, minerals, metals, mining and the diverse career opportunities available in the minerals industry through school programs, summer camps, field trip subsidies, professional development workshops for teachers and public outreach events. "Northern Canada has several producing mines, and several well-advanced projects that could become operating mines and this is creating education opportunities and potential career prospects for Northerners," says Laura Clinton, Mining Matters Executive Director. "Northerners are the most likely people who can develop skills to meet the mining industry's demand and we want to assist with this education. The Mining North Works! products help us greatly when we "do public outreach. For starters", Mining North Works! provides an excellent set of resources customized for the North that we drew from to create our own educational products. During school programs in Yellowknife and Behchoko last September, Mining Matters introduced the Explore for Your Career Catalogue which features over 25 career profiles of people at work in the minerals industry in NWT and Nunavut.
"We had assistance from Mining North Works! to create those profiles." Mining Matters also designed and produced a customized trivia game for its Northern education activities for youth. The game includes job titles, career profiles, job goals, and the education and training required for each job. Much of the information for their trivia game originated from the Mining North Works! website. "We made great use of this interactive game," says Clinton.
"It's a major tool for driving interest in mining jobs featuring Northern work environments. We combined it with VR technology so that kids could experience driving big trucks and operating heavy equipment as well as other interactive activities. It's how kids learn best." Clinton praises Mining North Works! for its populist appeal and says she will use it again in the future. "It's a tremendous resource that will help to raise awareness of the vast array of career opportunities in the industry." Doug Ashbury is quick to note that Mining North Works! has had support from other governments with financial assistance and as a way to broadcast its messages. "There is a real need to get this information to the public. The North has a huge land mass that is under-explored. It's It holds potential for generations to come, offering training, employment and business benefits," he says. "Ultimately, what I do is all about people and the benefits that come from responsible mineral development." MN