Community Health Catalyst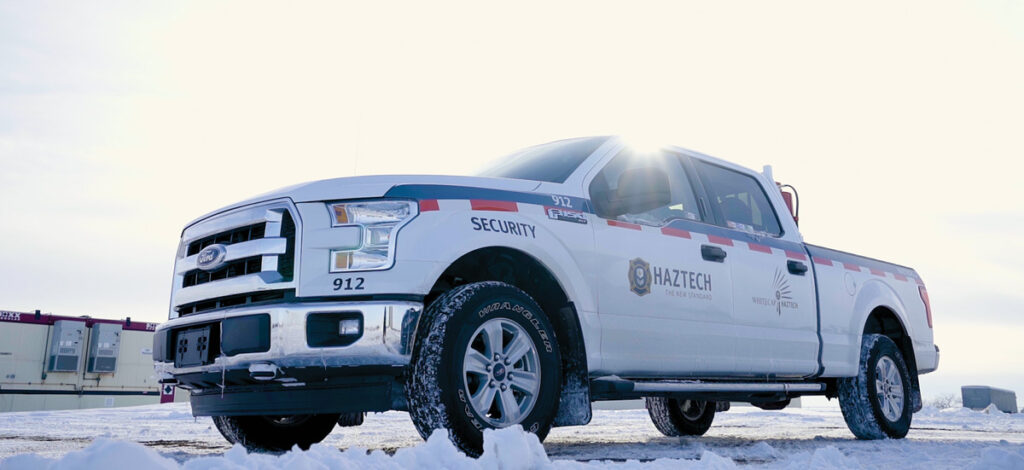 Haztech Provides Care and Opportunities Wherever It Works.
When members of Haztech talk to those living in rural and remote communities about their needs, health care is often one of the first concerns to be voiced. And it's not surprising. Training and employing health care, safety and security providers in and around these communities is part of Haztech's work.
Founded in 2006, Haztech is a leader in occupational and industrial health and safety. It provides a full range of health and safety services, including on-site nurses, paramedics, physicians, firefighters, rescue technicians and security guards, as well as health monitoring programs, pre-employment health screening, first responder emergency services, primary care, medevac, emergency response, wellness program services and return-to-work management.
Based in Regina with satellite offices and field operations across Canada, its primary focus is in the industrial, construction, oilfield and mining sectors.
Plenty of Partnerships
About half of its business is done through partnerships with Indigenous communities across Canada. A proud member of the Canadian Council for Aboriginal Business, it has formed partnerships with Onikaajigan Construction (Rainy River First Nation in Ontario), Whitecap Dakota First Nation, White Bear First Nations, and Fishing Lake First Nation in Saskatchewan, Peguis First Nation in Manitoba, and Kingaunmiut Ltd. in Nunavut.
Most of these relationships have been in place for the last four to six years, with strong roots providing training, recruiting and employment of members in these communities where Haztech has field offices.
With the business growing rapidly – currently employing about 140 people across the country – Haztech CEO Shawn Hazen emphasized these partnerships have given it access to a vibrant labour pool of people local to their projects.
"We've had great success with our partners," he noted in particular, adding several of Haztech's employees got their start in the field and have since been promoted to supervisors and managers on major Canadian capital projects. "Being able to watch them grow into these positions has been really good for us as well."
Giving back is also a priority for Haztech, whose employees lend a hand in the communities it works with in several capacities. Community events like rodeos, special events and other sporting events give the company the opportunity to assist in providing in-kind standby medical and security services.
"We recently celebrated our first annual Partners Gala, where our team, partners, clients, friends and members of the communities come together to celebrate and share our successes together," Hazen said.
Haztech's goal is to establish long-term benefits in the communities it partners with.
"We're able to establish a medical ecosystem in the communities that gives them access to doctors and nurses," Hazen explained. "Some of them are rural or remote, and there isn't sufficient access to doctors or medical clinics – which are some of the things that we're working on right now with our partners."
Haztech works hand-in-hand with members of these communities for mutual benefit.
"We train, develop, employ and retain local community members, then our next initiative is always, 'How can we implement health care here?'" Hazen said.