Churchill Line Reopens with FIRST NATION Ownership, Federal Help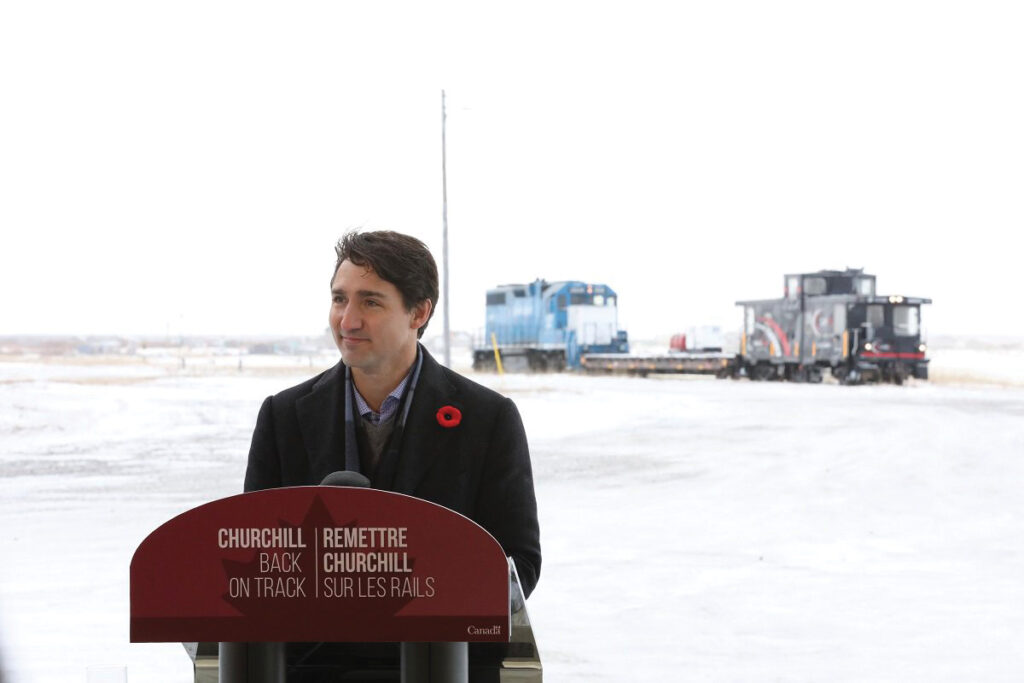 Churchill, Man. – On Oct. 31, the rail link to Churchill officially reopened and the first train arrived in town amid much fanfair and celebration.
In 2017, spring flooding badly damaged the Hudson Bay Rail Line, Churchill's only land link to the rest of Canada. Since then, Churchill has only been accessible via air and sea. Prices on everything from fuel to groceries skyrocketed. Tourism declined. Local families, students, and business owners were left stranded as previous owner U.S.-based Omnitrax refused to make the needed repairs.
Since then a private-public partnership has taken over, called Arctic Gateway Group. It consists of Toronto-based Fairfax, AGT Limited Partnership of Regina and Missinippi Rail Limited Partnership, which is a collection of First Nations.
Missinippi Rail's partners control 50 per cent of Arctic Gateway Group and they include the Mathias Colomb Cree Nation, Fox Lake Cree Nation, Opaskwayak Cree Nation, Tataskweyak Cree Nation, War Lake First Nation and York Factory First Nation."This is a strong deal for our northern First Nation communities and a strong departure from the status quo of uncertainty over the future operation of these critical pieces of infrastructure," Grand Chief Arlen Dumas of the Assembly of Manitoba Chiefs said.
"I am proud of our people and look forward to the successes that this project will enable."
The line couldn't have reopened this quickly without federal support for the deal and an accelerated repair schedule. In September, the Government of Canada announced an investment of $117 million to support the acquisition and repair of Churchill rail line by the Arctic Gateway Group.
Prime Minister Justin Trudeau, along with Minister Jim Carr, helped mark the occasion with a visit on Nov. 1, and by announcing more than $3.8 million toward 40 projects through the Churchill Region Economic Development (CRED) Fund that will increase tourism, provide skills training, help offset the freight costs stemming from the rail line closure, and open the door for more investments in the community and more opportunities for residents.
"We have committed millions of dollars over the next decade to ensure the ongoing operations of the line, and made significant investments to increase tourism, support skills training, and empower local businesses, which will bring long-term benefits to the people of Churchill and northern Manitoba," said Trudeau. The CRED Fund was created to respond to the economic uncertainty facing the Town of Churchill. To date, the CRED Management Committee has approved 46 projects valued at $4.6 million. These investments, and the restoration of freight and passenger rail service, will help revitalize and diversify the local economies in Churchill and other Northern communities in Manitoba.