C.A.B. Construction Prepares for Next Chapter
Successful Fort Smith Family Business Plans for Transition to Its Second Generation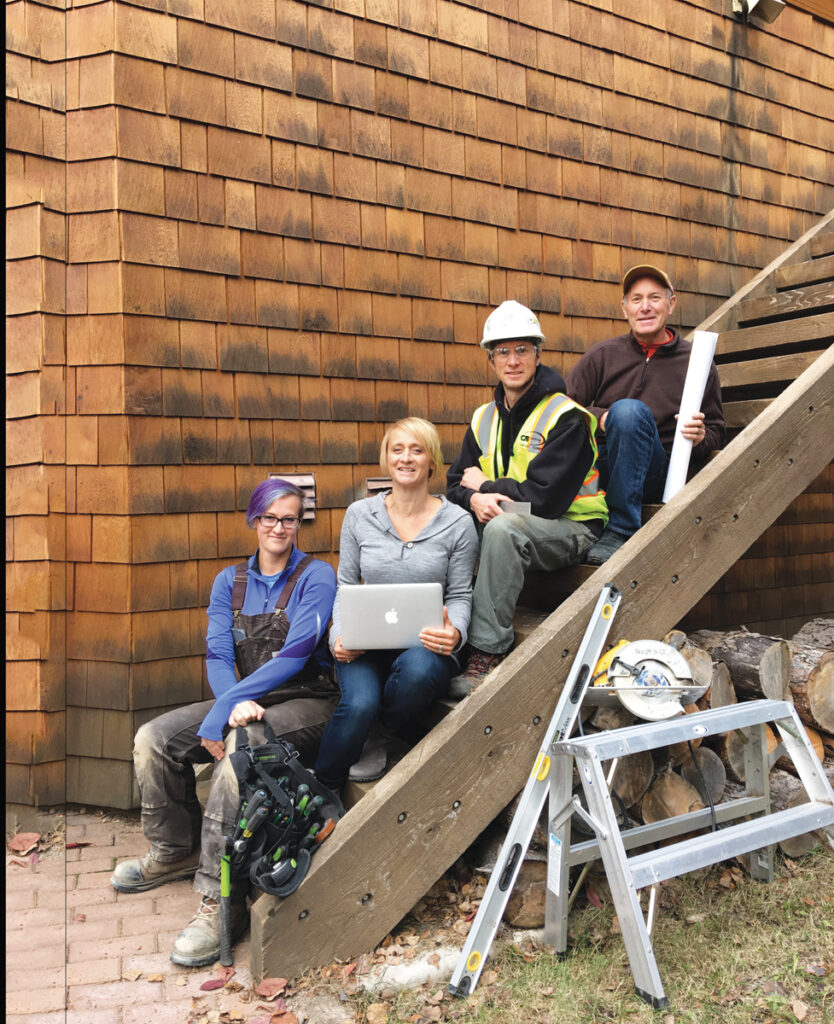 By John Curran
Running a family business is far from easy, but for Craig Browne, owner of Fort Smith-based C.A.B. Construction, he can't imagine life any other way.
He first came to town by way of Yellowknife with Clark Builders as part of the team putting up the Aurora College campus there in 1994 and fell in love with the territory's southern-most community. He recalls thinking the town needed a good resident general contractor to help it grow and two years later he started his business.
Nowadays his firm is one of the top private sector employers in the community with an average of 25 workers on the payroll at any given time over the last five years. That can ramp up a lot higher depending on what projects he has on the go and what stage construction is actually at. It wasn't always that way since opening shop 20 years ago, but that's life in business for yourself. Success can take time.
"I had to go to Yellowknife to do a couple of projects to get noticed, Aven Manor and the Kalemi Dene School in N'Dilo as well as a few office buildings with Gino Pin and later Taylor Architectural Group," he said. "We had to show the government that we were a legitimate option for them down here in Fort Smith."
Currently he's working on a state-of-the-art, 10,000-square-foot office building he said will be the most energy efficient building in Smith when complete.
"We've gone beyond any of the government's standards for efficiency to create a state-of-the-art building," he said. "We've used extra insulation and triple-pane windows, but still included elements like skylights so whoever ends up leasing it when it's complete will have a great environment for their workers that's light years ahead of any other building in Fort Smith."
C.A.B. Construction also just broke ground on the new Women's Correctional Facility in Fort Smith after a few project delays pushed the start date back.
Those delays could have been catastrophic for a family business like Browne's where holding on to good workers when times get slow is always a challenge. To help bridge the gap and keep everyone busy on the job, the company took on a few smaller projects building garages for a couple of residents in town as well as doing some repairs to the main entrance stairs on St. Joseph's Cathedral.
Keeping good people is always a challenge, especially in a government town like Fort Smith.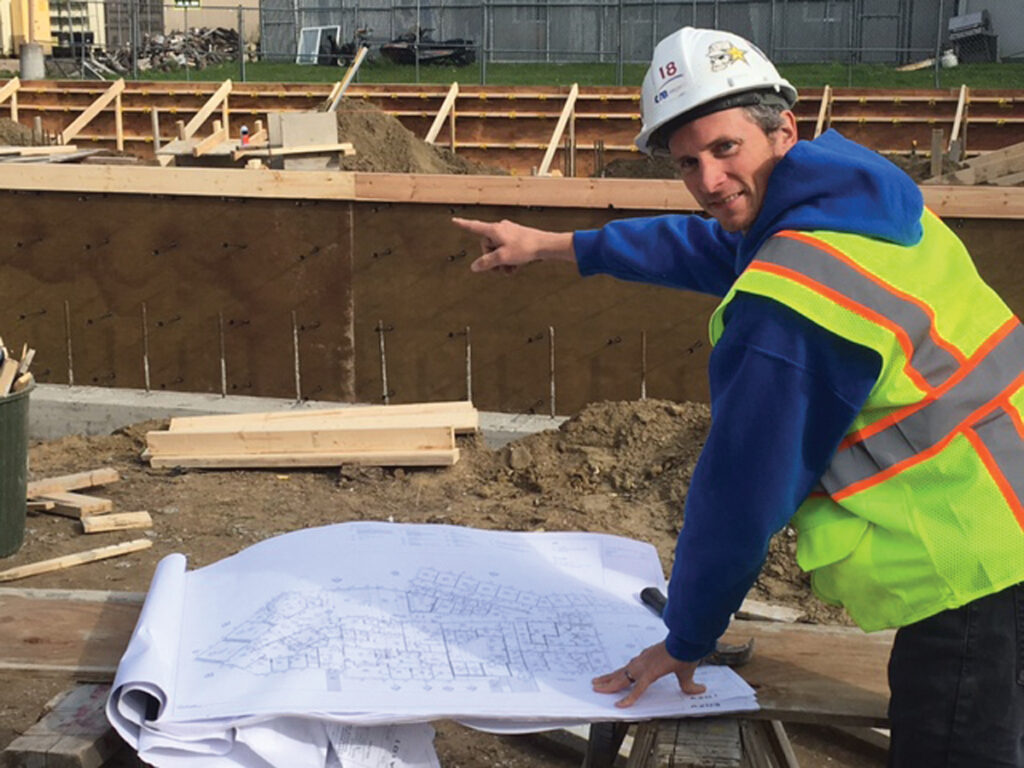 "It's impossible to compete with the pay and benefits the GNWT can offer," he said, adding there are some advantages to being a smaller, family-run business. "Being a smaller firm, we can make decisions quickly and adjust whereas larger organizations are much slower to do that." To stay nimble he relies on key people, like Bob Chadwick, who's been with him almost from the beginning. "He's just about family at this point," said Browne. "We're both NASCAR fans and sometimes our families go on vacation together to see the races down in the United States."
Family Affair
Browne cut his teeth working in his father's construction firm and is following in those same footsteps – together with his wife Lora Browne who is the company office manager and financial advisor – with not one but two of their children currently working for C.A.B. Construction.
"All four of our children grew up in the North and graduated from high school here," he said. "Two went on to university and two went to Aurora College."
Daughter Chelsea Bradbury is a third-year electrical apprentice. She's one of five apprentices currently on the C.A.B. Construction staff. Over the years Browne estimates he's taken on about 20 different apprentices – though not all of them make it, many have.
"I always look to hire local apprentices first, if you bring people into town they don't seem to put down roots and leave as soon as they get their ticket," he said. "Sometimes my apprentices have decided to go on to do something else completely different but there's still some satisfaction in knowing you helped give this young person their first taste of the working world."
His son Michael Browne is a journeyman carpenter who also works in a leadership role with C.A.B. Construction.
Browne also has two children who have found success in other fields, one as a professor at the University of Waterloo and the other as a nurse in Powell River, B.C.
"I just wish I had one more child that
wanted to be a plumber, then I'd have all of the trades covered," he joked.
Working with family isn't always easy and it can be difficult separating the employee and the family member during work hours.
"Because I worked for my father's business, I know first-hand that it can be a delicate rope to travel," he added.
Communication is always the biggest challenge, he explained.
"You expect them to think just like you do, but sometimes that doesn't happen," he said, adding that's okay too, after all they are individuals with their own way of doing things.
The important thing is not to let small stuff build up to the point that it turns into a large disagreement or problem in the workplace.
"Those are really the same life skills you need every day, it's no different than a marriage," said Browne.
He and his children must be doing something right in how they manage their relationships, however, as Michael is currently being groomed to take over the business sometime in the next two to three years.
"He's been with me now for 10 years and has done a couple of other projects of his own," he said. "I know I tend to be harder on him than my other workers, but he's my son."
As part of Michael's tutelage he's now overseeing the estimating and job costing as well as being the company safety officer responsible for meetings and the company's overall safety program.
"Safety is critical in our industry today, it touches everything we do now," said Browne. "He's also our liaison with our office staff as well as the Workers Safety and Compensation Committee and other government entities like that."
Michael has also taken on the role of site superintendent on a few projects thus far and has shown he is up to the ever-expanding role within C.A.B. Construction, his father said, adding a transition like this takes time.
"I can tell that when the time comes, he'll be ready."