Accounting for the past & for a busy future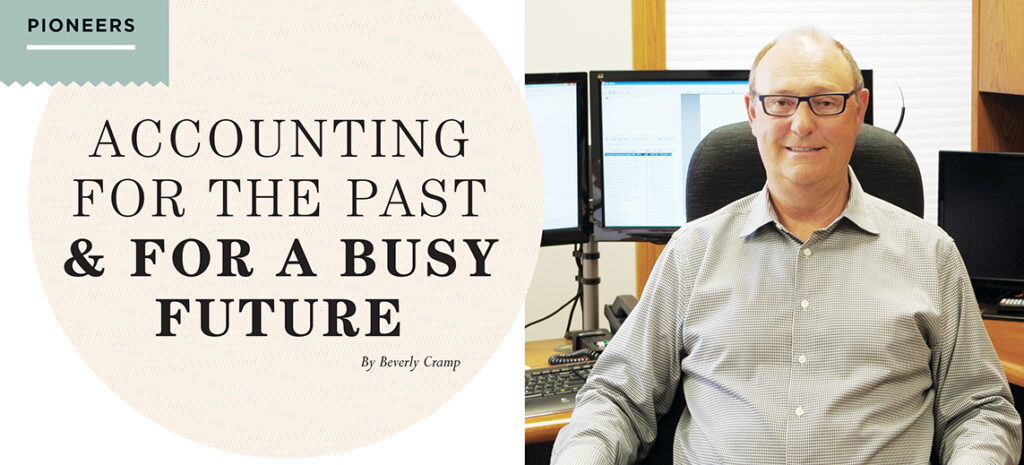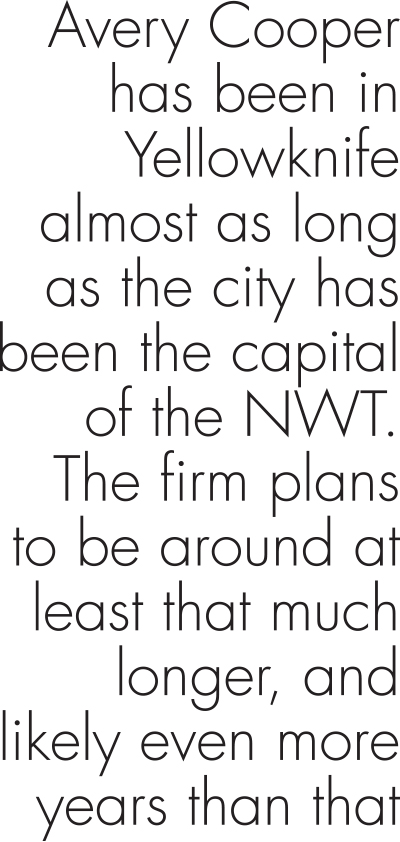 When Paul Nind started a small accounting firm in 1969 with one secretary and one student, Yellowknife had only been the capital of the Northwest Territories for two years. The city wouldn't be incorporated for another year and business was still conducted on hand-written paper ledgers.
Originally named Nind & Co., the little proprietorship grew as new partners joined, and eventually was renamed Avery, Cooper & Co. in 1991. Computers and digital files replaced typewriters and most paper, and the firm is now a partnership with three CGAs and a staff of about 25 professionals, consultants, students and administrators. It takes up the entire three-storey Laurentian Building. From this headquarters, Avery Cooper provides public accounting and auditing services throughout the NWT and other parts of the North.
"We have always done a lot of work in the communities, including Nunavut," says managing partner Gerald (Gerry) Avery, FCGA. "We do a lot of government-related work with organizations such as health boards and hamlet administrations. But we always had a broad base of clients including, in the past, companies like Air Arctic, Ptarmigan Air, and Robinson Trucking."
Avery joined in 1975 and became a partner in 1978. He is proud that many of the students that trained at his firm have gone on to careers in other NWT organizations. But there's another highlight that he considers an equal accomplishment: "Keeping up with technology," he says. "We strive to stay on the leading edge. It keeps us focused on and ready for the future."
In fact, technological improvements have made it even easier for Avery Cooper to stay connected with their clients throughout the North. "We service a lot of our clients remotely," Avery says. "We can log onto their systems from our Yellowknife office and work directly with them."
A full-service public practice accounting firm, Avery Cooper offers diverse services such as: business start-up, financial operations and tax compliance, strategic consulting and corporate reorganizations, trusts and estates, bookkeeping and financial reports and audits. Additionally, the firm is also a vendor and trainer of Sage software.
The collegial atmosphere in Avery Cooper's offices is one of the reasons the firm's employees tend to stay long-term. "Many have been here for more than a decade," says Avery. But as he gets closer to retirement, Avery says there is a challenge ahead – succession. "Who is going to be driving the bus in five or ten years? Finding good partners to take over will be critical. We need to get good senior people on board."