Canada Runs on Small Business
Entrepreneurs are the life-blood of any community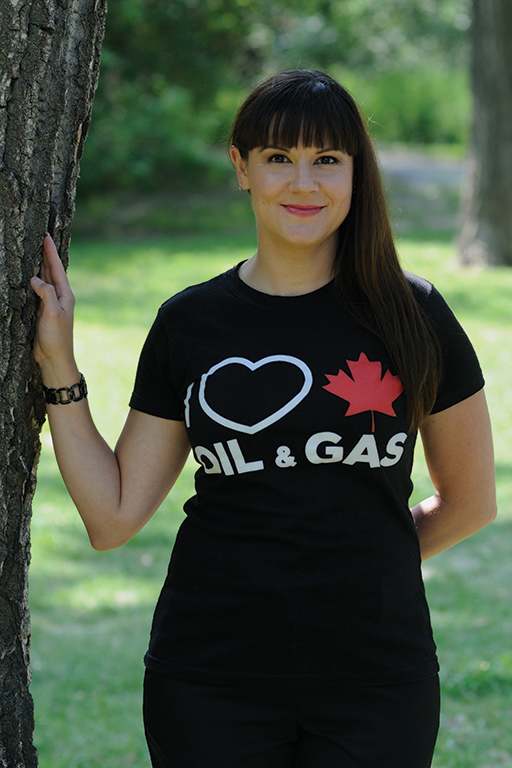 "When these businesses struggle, it also impacts Indigenous communities"
By Deidra Garyk

T
here's currently a lot of upset in the political arena about giving tax breaks to corporations. The general theme is that the government is giving money to big, wealthy corporations and their rich executives and shareholders, who least need these advantages. The argument goes that giving tax breaks to wealthy corporations means that governments have to take money away from social services and the very people who need help most. I'd like to challenge this belief because it isn't entirely accurate.
What a lot of people don't realize is that many corporations are small businesses run by entrepreneurs. Business Development Canada identifies that 98.2 per cent of businesses in Canada are 'small businesses', meaning that they employ 99 or fewer people, and more than half (55 per cent) have fewer than four employees. Only 0.2 per cent were 'large businesses' employing over 500 people.
Having the courage to start a new business is difficult. Between 2010 and 2015, on average 95,000 businesses were created and 85,000 disappeared. It's difficult to keep a business thriving and sustainable. On average, only 51 per cent of businesses survive the first five years. The smaller the business (the smaller number of employees) the more likely it is to fail.
We in the oil and gas sector have seen plenty of small businesses fail recently due to the sustained downturn in oil and gas prices and activity. The very fabric of small communities like Drayton Valley, Alberta, are being torn apart because businesses are closing resulting in people moving away, disrupting families and community ties. It's happening all over the country in communities centred around the oil and gas sector.
When these businesses struggle, it also impacts Indigenous communities who rely on the oil and gas sector for work. Some 7.8 per cent of workers in the 'Extractive Sector' identify as Aboriginal. That compares to 4.7 per cent for Federal Public Service and 3.9 per cent in all other industries.
In addition to direct employment, the oil and gas sector contracts with many Indigenous-owned businesses. In 2015 and 2016, the oil sands sector purchased goods and services valued at $3.33 billion from 399 Indigenous companies. In contrast, the federal government only spent $63 million with Indigenous businesses in 2015. What a great partnership between the oil and gas sector and Indigenous communities! We must keep this partnership thriving and growing. Yet, throughout all this turmoil, oil and gas companies continue to innovate and strive to do better.
For example, the company I work for, a mid-sized, natural gas-focused, exploration and production company, implemented a program to reduce vented emissions. By changing out some equipment, we were able to reduce our greenhouse gas emissions in 2019 by 16,800 tonnes of CO2e. That's equivalent to taking 3,574 cars off the road for one full year. For the sake of the global climate, we must keep the Canadian oil and gas sector thriving, growing and innovating.
And for the sake of our communities, we must find a way to get the thousands of small businesses back to work in Canada's resource sector. After all, each small business equates to at least one family depending on its success. Together they're a group of hard-working families that aren't looking for handouts, just a fair fight. ABQ